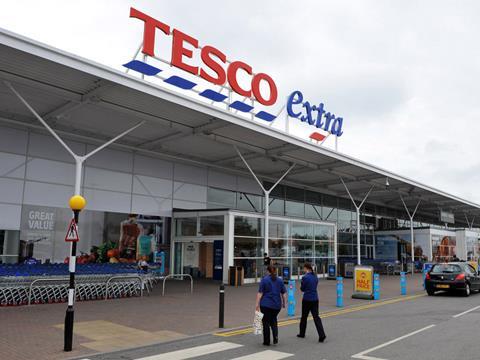 Tesco is ploughing ahead with more changes to its service model at a further 69 stores, with 3,000 staff facing redundancy as a result.
The retailer plans to move from night-time to daytime replenishment in the affected supermarkets and will call time on 24-hour trading at eight of those stores. Different service desks in the shops will also be brought together so customer needs can be met in one place.
Tesco said it would enter consultation with approximately 3,000 employees who would be impacted by the changes in the coming weeks.
"It's important to note that we expect the vast majority of colleagues to stay with Tesco and we will be doing all we can to support them through this process," a spokeswoman added.
It is the latest move by Tesco as it seeks to simplify stores to improve the customer experience in a bid to keep the ongoing turnaround on track.
In January 2016, Tesco revealed it was to bringing an end to 24-hour trading in 76 stores, changing shopping hours to between 6am and midnight. It was followed by shifting replenishment of shops from night to day.
The moves are all part of CEO Dave Lewis' attempts to improve service and availability, as well as slashing costs.
The supermarket has now stopped 24-opening at more than 130 stores and launched a nationwide rollout of night shift closures, entering redundancy talks with more than 2,000 workers.
"We're committed to improving the way we serve our customers and this week have discussed making further changes in a number of UK stores with our colleagues," said Tesco UK CEO Matt Davies.
"These changes will help us run these stores more simply and deliver the best possible service for customers. We appreciate these changes will impact the roles of some of our colleagues and we will work with them to ensure they are fully supported throughout this period."
Tesco added the changes announced in 2016 had "made a real difference" to improving customer experience, with more staff in stores during busy daytime periods.
The latest eight stores changing from 24-hour opening to 6am – midnight opening are:
• Galashiels Extra
• Holyhead Extra
• Ilkeston Extra
• Kilmarnock Extra
• Falkirk Grahams Road
• Folkestone
• Edgware Road Metro
• Worksop