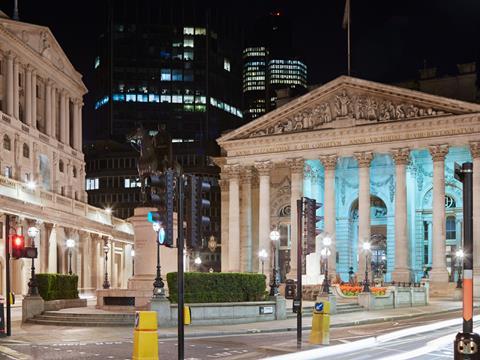 The fortunes of the three listed grocers are looking up after being handed an unexpected early Christmas present from analysts at Goldman Sachs. Tesco, Morrisons and Sainsbury's - three of the most shorted stocks on London's blue-chip index in recent years - were among the FTSE 100's biggest risers this week as the investment bank signalled that intense pressure on the sector was beginning to ease.

Goldman focused on Tesco in a bullish note on the industry's prospects, with the broker reversing its position on the stock as it upgraded the supermarket from 'sell' to 'buy' and boosted its price target from 155p to 220p. While Tesco was still passing through less inflation than its big four rivals, it has stopped increasing its prices at below the rate for the overall grocery market, Goldman said. "Scale and a superior cost savings programme mean we forecast Tesco can continue taking share from the big four, supporting LfL growth, while reinvesting cost savings at a lower level than in 1H18," it added. Shares leapt 3% to 201p on Tuesday and peaked at 206p on Wednesday before dropping off slightly.

Morrisons, which Goldman lifted to 'neutral' from 'sell', and Sainsbury's, which remained at 'sell', were also in high demand. Morrisons is up more than 3%, and Sainsbury's almost 5% higher.

Margin pressure in the UK grocery market, which has seen the German discounters eat away at big four profits, was easing, Goldman said. And, although competitive intensity was still high, the bank expected greater margin expansion in 2018 compared with 2017. "Falling input cost inflation and less aggressive pricing strategy by discounters than during the last inflationary spike mean the gap between input costs and consumer food prices (CPI) is now at its narrowest in over a year. Coupled with falling fuel prices and wages tracking below food CPI for the first time in four years, we see a more constructive margin environment in UK grocery in 2018," Goldman added.

Convenience retailer McColl's dropped 5.2% to 275p on Monday after reporting a slowdown in fourth quarter sales growth. The group reported a 19.1% uplift in annual sales following the acquisition of 298 Co-op convenience stores, but like-for-like growth tailed off towards the end of the year.