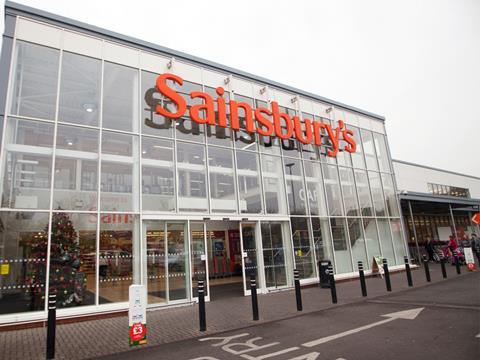 Sainsbury's (SBRY) shares have hit their highest level for almost four years this morning, surging 15% on the news that the UK's second and third largest grocers have agreed merger terms.
Sainsbury's shares spiked by more than 20% to 327.1p in early trading this morning before settling down slightly to 310p – 14.9% up from close on Friday.
The share price surge marks the first time Sainsbury's shares have traded at over 300p since the summer of 2014.
This morning's news will leave a number of short-sellers of Sainsbury's facing significant losses.
According to publicly available data, Sainsbury's is the UK's seventh most shorted stock with 10.2% of its share capital out on loan.
Short trading in Sainsbury's is close to its all-time high, having jumped from just 5.7% in mid-2017, according to data published by the FCA that tracks short positions of over 0.5% of companies' shares.
The short-sellers are sitting on a paper loss of around £90m on this morning's news.
Worries over the power of a combined Sainsbury's and Asda have hit the shares of the other listed supermarkets.
Morrisons (MRW) opened 4.4% lower at 229.4p, but has stabilised to 237.4p, down 1.1% from Friday's closing price.
Tesco (TSCO) is down 1.2% at 235.4p, having dipped as low as 227.2p in early trading. Marks & Spencer (MKS) is flat at 286.4p.
An enlarged Sainsbury's/Asda potential ability to put pressure on the pricing of suppliers has also weighed on shares this morning.
Food-to-go supplier Greencore (GNC) is down 1.1% to 159p, having fallen back to 155p this morning.
Premier Foods (PFD) is down 1% to 38p, Cranswick is down 0.6% to 2,914p and Dairy Crest has fallen 1.1% to 547.5p.