This article is part of our Soft Drinks Report 2015
Coconut water had better watch out, there's a new kid on the block (several to be exact), hoping to steal a slice of its £100m pie by drawing in consumers with the promise of similar health benefits but fewer calories. These new competitors are waters drawn from trees and other plants, including birch, maple, cactus and even artichokes.
Drinking water from a tree might seem unusual to some, but the practice is steeped in history. Take birch water for example; it has long been enjoyed by Nordic folk who used it as a post winter pick me up while maple water is popular in Canada with a number of brands tapping into the RTD market. Now, companies such as Sibberi and Drinkmaple are trying to crack the UK and European markets with their natural products.
So do these currently niche products have the ability to go mainstream? Are they the new coconut water or will sales eventually dry up?
"We think birch water can be bigger than coconut water," claims Paul-Adrien Cormerais, co-founder of birch water brand Sibberi. "We know some of the big names in the industry are looking at it and we expect it to be a big thing in the future so we are trying to lead the way."
However, he notes a lot more work around education and awareness of birch water and its health properties is needed before it will hit the big time. "We don't feel the mass market is ready for birch water right now but there is the potential for this to happen in the future," says Cormerais. "Coconut water has really opened the door for other tree waters to enter the market so our strategy as a new company will be about raising awareness through the media. It's a nice story so we think people will want to hear it."
Although representing a niche market at present, tree waters are part of a wider trend as consumers shift towards healthier products, explains Mandy Saven, head of food, beverage & hospitality at research and advisory firm Stylus. She believes the movement is being driven by millenials and boomers as younger consumers want health boosting products on the go.
"Experimentation is rampant in the bottled water industry, as consumers shift their beverage preferences from calorific carbonated drinks to healthier alternatives," she says. "We're seeing new varieties – such as birch, artichoke and cactus – that are really challenging the boundaries of flavour innovation in this category and surprising consumers with unexpected choices."
The collection process for birch and maple water sees the sap collected from the trees over a three to four week period in early spring. It can be quite labour intensive and is susceptible to interruption due to changing weather.
To find out more about the birch water collection process, we sent deputy category reports editor Amy North to frozen Latvia with Sibberi to see how the sap is extracted…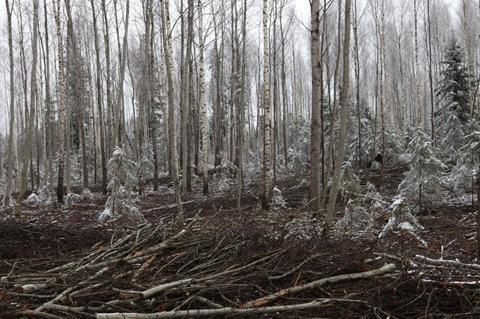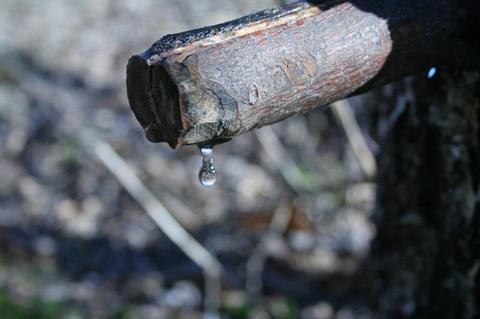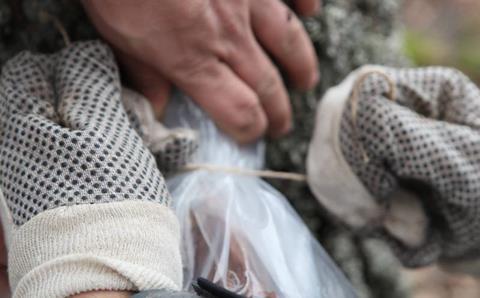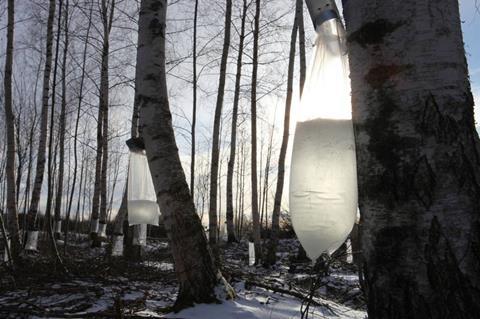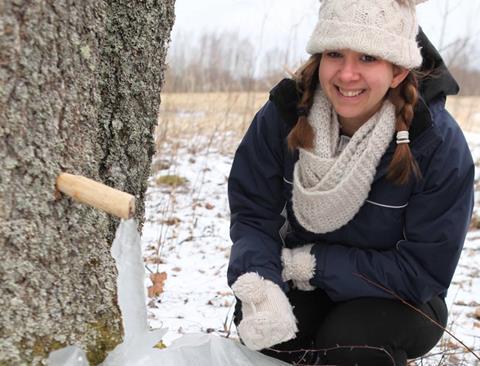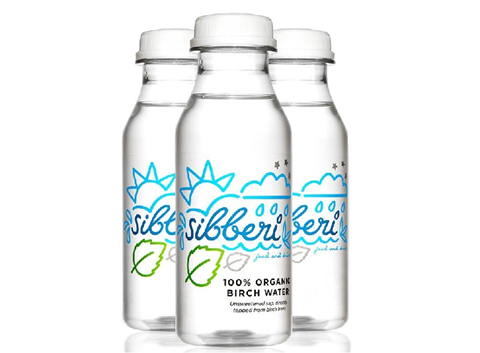 There are a number of companies tapping into the tree water trend. We asked innovation research and advisory firm Stylus to name some of the latest entrants to watch over the coming year.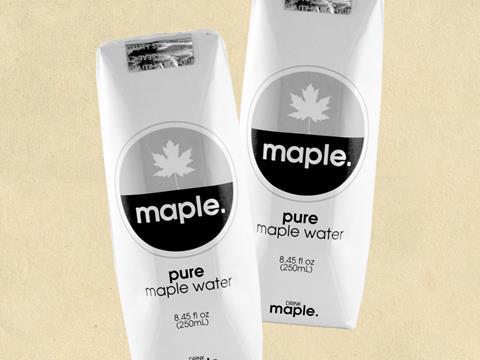 Drinkmaple Although maple-infused water may be a relatively new variant in the health beverage industry, it has long been regarded by Native Americans as a source of unprecedented benefits: Drinkmaple contains 46 naturally-occurring vitamins, minerals, polyphenols, antioxidants, electrolytes and prebiotics. And if that's not enough to convince consumers of its nutritional status, it also contains half the sugar content of coconut water, and acts as an anti-inflammatory and digestive aid.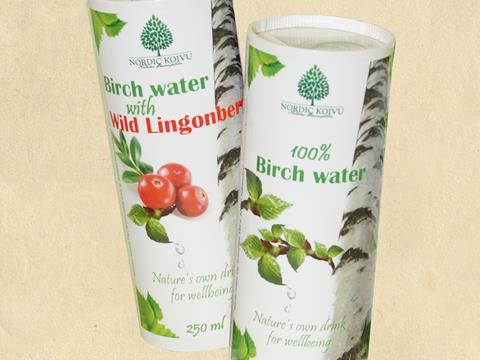 Nordic Koivu is a Finnish company that has developed patent-pending technology that enables it to collect and bottle birch sap without adding preservatives. Again, birch sap features in traditional medicine to boost immunity, treat arthritis and prevent migraines. It is also high in vitamin C, potassium and calcium. Popular in Japan and Korea, birch sap is produced by the tree in early spring.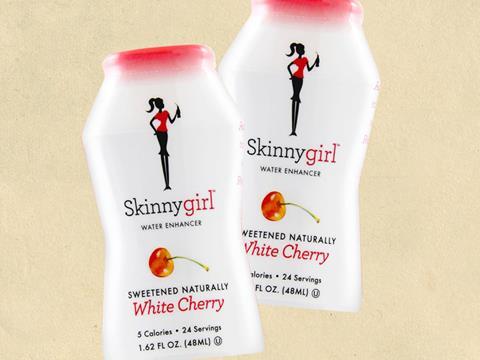 Skinnygirl is a US-based liquid sweetener brand, whose blend of natural stevia leaf extract and cane sugar create Water Enhancers with a mere five calories per serving. The list of flavours evokes both exoticism and nutrition, and includes Blueberry Acai and Fuji Apple.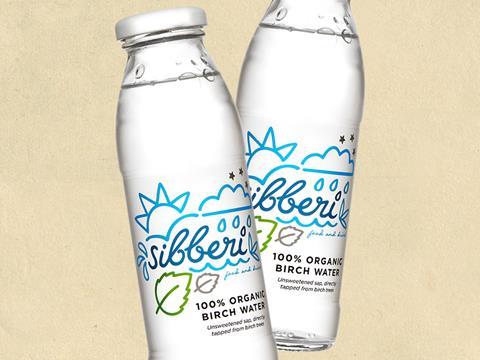 Sibberi is a start-up company hoping to pioneer the birch water movement in the UK. Its product comes from birch trees in Ukraine and Latvia and is available in over 35 stores across London priced around £3.30 for a 330ml bottle. So far, claims Cormerais, Sibberi has been successful with its first production run selling out. The birch sap looks like normal water with a light and refreshing taste with a hint of yoghurt at the end. The brand hopes to be able to introduce more flavours and open up wider markets, perhaps even tapping Scotland's forests for the product as well as launching it in a PET bottle.