One of our 10 Things You Need To Know About… Soft Drinks
Green tea has long been hailed as the pinnacle of healthy natural drinks so it was only a matter of time before it sashayed into soft drinks. While Brits are sometimes reluctant to go in for straight-up ice tea, unlike the Americans, they're happy to experiment with it as a flavour or ingredient.
As such, it's increasingly springing up in NPD designed to display the natural and health credentials of the drinks. Here are some of our favourites:
Honest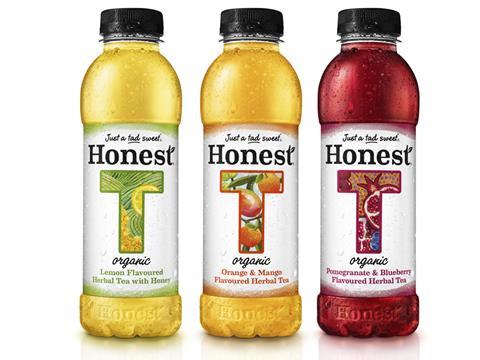 CCEP has launched Britain's first organic beverage in the Coca-Cola stable in the form of Honest, its challenger to Britvic's Lipton Ice Tea. Available in three variants – Lemon Flavoured Herbal Tea with Honey, Orange & Mango Flavoured Herbal Tea, and Pomegranate & Blueberry Flavoured Herbal Tea – it comes in 500ml bottles (rsp: £1.59). The brand was set up in Maryland in 1998, and 10 years later won a 40% investment from Coca-Cola, which bought the business in 2011. Since then its performance has been described as a "great success".
Just Bee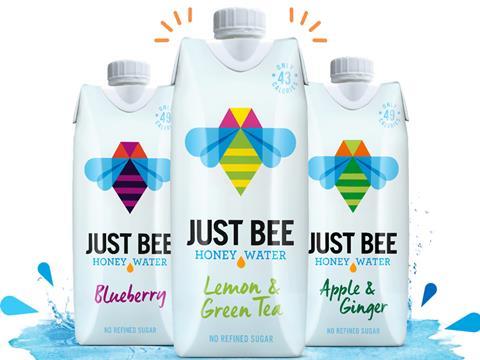 Just Bee's Lemon & Green Tea variant combines bitter lemon and green tea with a drop of honey, all for 43 calories per 330ml carton. It forms one third of the Just Bee portfolio, alongside Blueberry and Apple & Ginger flavours. Earlier this year, the business secured investment from two food and drink veterans, having previously turned down an offer from Peter Jones on Dragons' Den.
Tranquini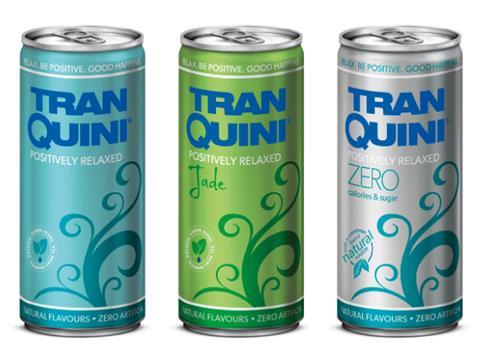 Tranquini launched into the UK with the aim of creating a brand new category – relaxation drinks. It promises to "reduce stress and relieve anxiety without causing drowsiness" through ingredients such as green tea extract, chamomile, lavender, ginger and lemon balm. The five-strong range – Original, Jade, Jasper, Amber and the sugar-free Zero, which contains stevia and other natural sweeteners – was first launched overseas in 2015 and introduced to the UK a year later.
Scheckter's Organic Energy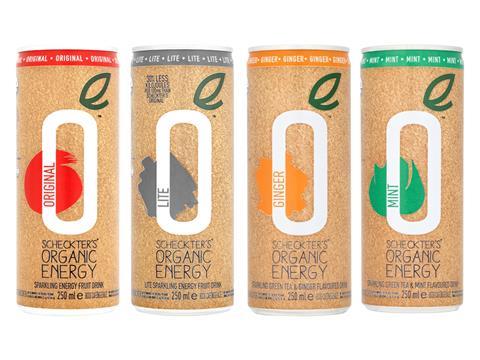 Scheckter's Organic Energy expanded its range last year with two new variants: Green Tea & Mint and Green Tea & Ginger. Both flavours combine sparkling filtered water, cane sugar, lemon juice, green tea extract, guarana, caramel, organic ginseng (all of which are organic) and Vitamin C. The NPD was introduced alongside a new look for the brand, which actively sought to challenge the traditional look of energy drinks by highlighting its organic credentials.
Superfly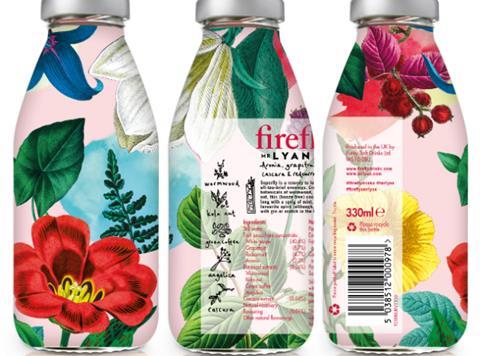 Ok, so Superfly by Firefly doesn't use tea as an ingredient but it does have green coffee in it. The drink was devised by cocktail expert Ryan Chetiyawardana – aka Mr Lyan – and combines aronia berries, grapefruit and redcurrant, with botanicals of cascara, wormwood, angelica, kola nut and green coffee. It launched in Selfridges in April and will be available in Ocado this month at an rsp of £1.99/330ml.
Previous article:
Next article: