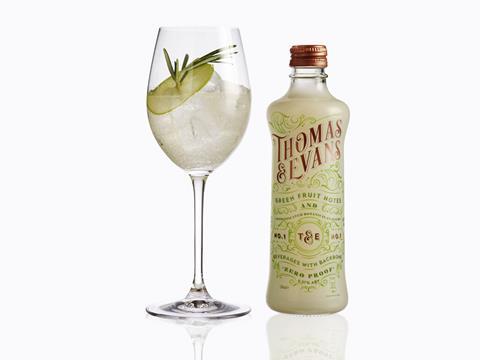 Britvic is preparing to officially unveil WiseHead Productions, an incubator company set up to tap the growing adult soft drinks sector and take it into a new category of 'zero proof' alcohol alternatives.

The venture would allow the soft drinks giant to put greater focus on smaller, emerging premium offerings than it would be while working in-house, said Ounal Bailey, director of adult portfolio brands and new ventures.

"The idea of an incubator company is to allow people to have the necessary focus on creating the future," she said. "It allows us more freedom to experiment in what we create, how we create it, and how we take it to market."

With sparkling adult soft drinks up 11.3% as a category to a value of £98.1m [IRI 52 w/e 3 January 2016], Britvic's ambition was to offer "genuinely elevated experiences different from mainstream soft drinks" with a "great deal more complexity" that extended as far as presentation and "ambience", she added.

The first release from WiseHead, Thomas & Evans No. 1, is a lightly sparkling 'zero proof' beverage - which Bailey said would allow the growing number of alcohol-eschewing consumers to "feel part of the social occasion" while enjoying a "quality drinking experience".

Flavoured by silver birch charcoal-filtered fruit juices and more than 20 botanicals, T&E No. 1 was designed to offer an experience akin to alcohol and would be an entry into a "new and burgeoning sector… distinct from alcohol and soft drinks", said Bailey, who co-founded Wisehead. "That is what we are trying to pioneer."

The inspiration behind the new drink (rsp: £4.50/330ml) were William Thomas and William Evans, the pro-temperance businessmen who in the late 19th century created the Corona soft drinks brand bought by Britvic in 1987.

It will be initially available in Harvey Nichols, London, and in the on-trade.