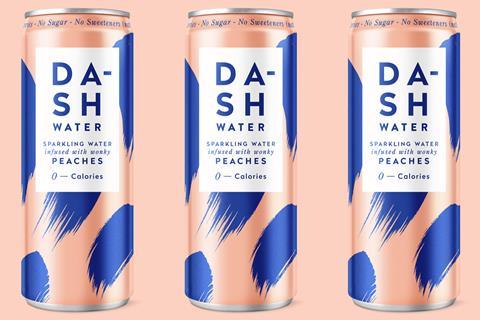 Dash Water has become a B Corp.
The brand, whose drinks are made with surplus fruit & vegetables that would otherwise have gone to waste, has joined the likes of Charlie Bigham's, Vita Coco and Abel & Cole in winning the certification after a "rigorous" application process.
Dash had to provide evidence of "socially and environmentally responsible practices relating to energy supplies, waste and water use, worker compensation, diversity and corporate transparency", it said, as well as enshrining a commitment to 'purpose beyond profit' in its company articles.
Dash co-founder Jack Scott said the brand was "immensely proud to be a certified B Corp after undergoing rigorous assessment, alongside a powerful community of like-minded businesses".
The brand scored highly in the 'environmental impact' section of the assessment not just for its use of wonky fruit but for its webshop and "making sustainability-led decisions on packaging solutions", said Scott.
"We were also pleased to get strong recognition for our community stewardship – including our support for the food waste charity, Feedback."
"We know that Dash Water are going to be a fantastic addition to the community and will continue driving the conversation forward," added B Lab UK director of programmes and engagement Kate Sandle.