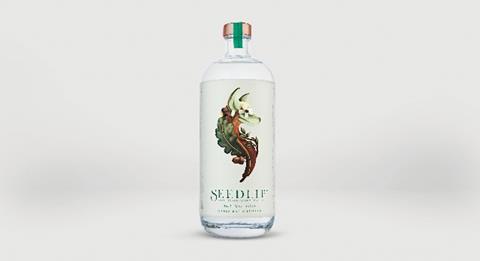 Temperate readers will be pleased to learn 'zero proof' is set to be the next big thing in the booze aisle, with both start-ups and big suppliers displaying a thirst for the burgeoning subcategory.
Latest proof of that enthusiasm is this week's announcement by Diageo that, for the first time in its 257 years of serving spirits and beer, it has taken a minority stake in a distilled non-alcoholic spirit, Seedlip.
The news follows last month's unveiling of Britvic's WiseHead Productions, an incubator company set up to tap the booming adult soft drinks sector and take it into zero-proof alcohol alternatives, which allow abstaining party goers to feel like they belong among the boozers at a social occasion.
Looking at the stats, it's not hard to understand why suppliers are keen to take a swig of the alcohol-free sector. Grown-ups are happy to part with their cash in exchange for pop. In 2015, UK consumers splashed out an additional £10m on sparkling drinks for adults, marking an 11.3% hike in sales and growing the category value to £98.1m [Kantar Worldpanel 52 w/e 3 January 2016].
With a premium price tag on many SKUs – the first release from WiseHead Productions, Thomas & Evans No. 1, has a mouth-drying £4.50 rsp for a 330ml bottle – the impressive value growth is not entirely surprising. On average, the rsp per litre for carbonated soft drinks targeted at adults, such as Shloer and Appletiser, comes in at £1.76, compared with the average 65p paid for traditional fizzy beverages.
And, with six million more litres swigged in the same time period, it's a wise time to jump on the bandwagon headed towards younger shoppers, who don't have the same enthusiasm for booze as older consumers – partly because they're health-conscious and partly because they don't want to appear sozzled to their fellow users of Snapchat, Instagram and Facebook.
Cheers!