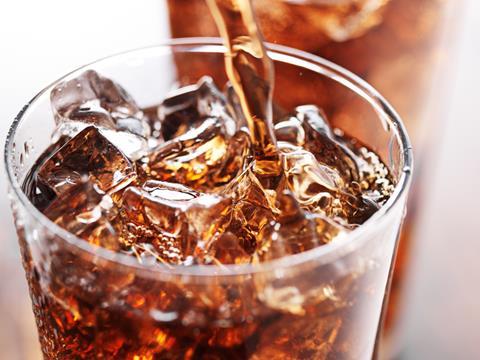 The volume of illicit soft drinks imported into the UK could quadruple and flood the market with higher sugar formulations in the wake of the sugar levy as "unscrupulous operators" seek to undercut wholesale prices, the FWD and British Soft Drinks Association have warned.

The FWD and BSDA were this week preparing to provide evidence to a formal inquiry by the All-Party Parliamentary Group on Illicit Trade, in which they will raise concerns about how the levy will increase levels of illicit trade. The FWD predicts grey market soft drinks could soar from 5% of the out of home market to 20% following the implementation of the soft drinks sugar levy on 6 April.

Under the levy, suppliers will have to pay an extra 18p per litre if the drink has 5g of sugar or more per 100ml, and 24p per litre if the drink contains 8g of sugar or more per 100ml.

"There's a risk that the tax creates an incentive for importers to bring stock into the UK and then not pay the levy. That will then be sold directly to retailers, possibly via white van sales, and then we'll get the situation where products are sold on the marketplace that haven't been subject to the levy," said FWD chief executive James Bielby.

"The risk to wholesalers is they're going to be undercut by unscrupulous importers by the illegal supply chain, which clearly we want to avoid."

BSDA director Gavin Partington added: "It's possible to see how given this tax level somebody with a white van could go to the continent, fill it up with product that ought to be taxed in the UK and seek to pass it off without the tax."

He also added that, ironically, the levy could actually set back sugar reduction efforts.

"Products will be coming from overseas. Some products actually have different sugar levels according to the tastes prevalent in different markets overseas," said Partington.

"Clearly there is a reputational risk to the major international brands. It's not in the interests of these brands to have product that was not intended for sale in the UK market being illicitly traded by an unscrupulous importer."

One supplier source suggested the problem was likely to be exacerbated in the summer as demand for soft drinks increased.

"On an average can you are looking at about a 10p increase. When we start to go into the summer season, if you are a wholesaler with some form of illicit supplier, that sort of saving is going to start looking very attractive," he said.

"A bottle of 7up from Poland coming in at 16p cheaper and with full added sugar: that's the sort of thing we are looking at on a large scale."

The source added: "I was in a store recently and you could see the scale of what is happening already.

"I thought 'bloody hell'. You had Dr Pepper from Poland and Pepsi from the Netherlands and Czech Republic."

Bielby urged the government to provide HMRC with adequate resources to conduct spot checks regularly and to invest in inspectors.

He encouraged retailers to be vigilant and to check prices against wholesale websites, adding that if the prices seemed too good to be true, they probably were. He also called on retailers to report suspect activity to HMRC.