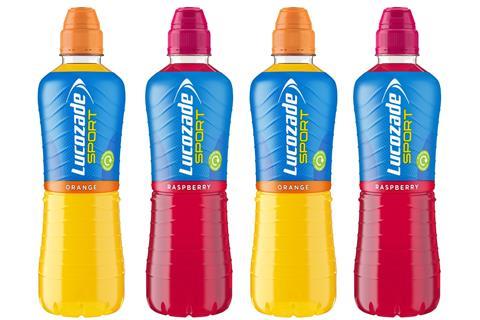 Lucozade Sport is introducing a new reduced plastic bottle sleeve, which it claims will prevent 101 tonnes of virgin plastic being produced annually.
The updated packaging – which is currently being rolled out across the Lucozade Sport portfolio – would allow bottles to be more easily identified and sorted into the correct waste stream, said the Suntory Beverage & Food GB&I (SBF GB&I)-owned brand.
The move would help bring the business closer to its goal of making all of its plastic packaging sustainable by 2030, said SBF GB&I.
This was "a key step toward the company's ambition of reaching net zero emissions by 2050", it added.
Lucozade Sport head of marketing Tom Bell said: "The new sleeve not only makes Lucozade Sport bottles easier to recycle – and therefore turned more easily back into bottles – but equally benefits retailers by being more eye-catching and striking on shelf, helping shoppers to find their favourite isotonic drink more easily."
The move follows a £7.8m investment by SBF GB&I into making its packaging more sustainable.
Over recent months, the business has introduced paper straws to its Ribena cartons and moved to 50% transparent sleeves across its Lucozade Energy range, allowing bottles "to be recycled more easily".
SBF GB&I isn't the only soft drinks giant making changes to its packaging.
In September, Britvic unveiled plans to move all of its on-the-go drinks bottles to 100% recycled plastic by the end of 2022.