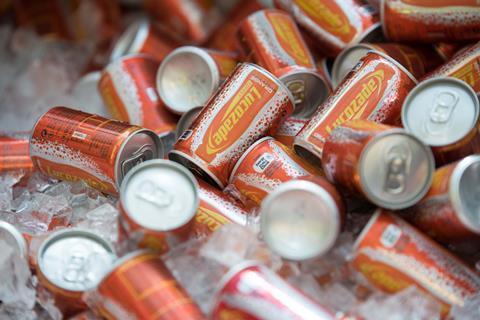 Lucozade has lost the title of Britain's biggest energy drink brand to rival Red Bull following a backlash over its reformulation.

Lucozade Energy has lost £62.6m in value over the past year - the largest loss in the soft drinks category - as consumers turned away from the new lower-sugar formula.

According to IRI figures, Energy's value sales were down 18.6% to £273.6m, while volumes fell 18.9% to 162 million litres, after Lucozade changed the recipe last April to avoid the levy.

Conversely, rival Red Bull added £20.5m to sales of its standard variant, taking its value to £279.6m and assuming the title of Britain's bestselling energy drink.
The two brands have taken very different approaches to the sugar levy. While Lucozade reformulated its lead Energy variant to bring it under the threshold, Red Bull has chosen to keep its full-sugar recipe but unveil sugar-free versions of each of its SKUs.; Low- or zero-calorie Red Bull sales rose £3.9m to £45.5m.

Coca-Cola has taken a similar approach with Monster, resulting in a £19.4m increase in sales of the standard variant, while low-calorie options soared by a further £14.1m.

Sales director Scott Meredith said Lucozade Ribena Suntory stood by its decision to reformulate its Energy variant.

"We're proud to have taken a leading stance and believe these steps have ­future-proofed our brands for our customers and their ­consumers," said sales director Scott Meredith.

"We're confident the changes to our biggest brand, alongside the rest of our portfolio, were the right thing to do, both for our consumers and our retail customers."

While Lucozade Energy sales have tanked, Lucozade Zero and Lucozade Sport are performing better thanks to their health and low-sugar credentials, racking up a combined £5.9m in value for the year ending 30 December 2017, according to IRI.