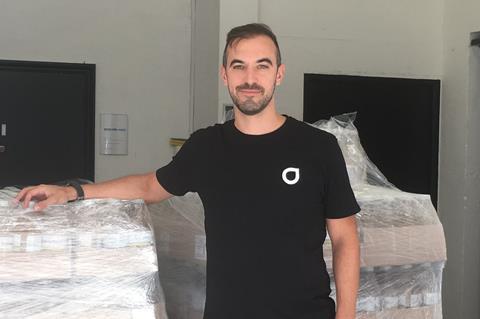 Rejuvenation Water has teamed up with FareShare for a 'Reverse Advent Calendar' appeal.
The water brand has called for 24 food and drink manufacturers – one for each of the days of Advent plus Rejvenation Water itself – to donate 1,000 units of food and drink each, to be be distributed via FareShare to homeless hostels, food banks, breakfast clubs and day centres over the festive season.
So far, Cauli Rice maker Fullgreen, Coconut Merchant, Chewymoon and Raylex Brands have signed up.
Rejuvenation Water founder Kris Ingham described Christmas as a time for goodwill and celebration but said the period "can be somewhat of a struggle" for those in poverty.
"I am extremely humbled by the work of FareShare and with Christmas often highlighting the depth of poverty around the UK, I felt an urge to give back and support this fantastic cause," he added.
"I'm hoping to bring the food and drink industry together to support FareShare with this appeal."
FareShare takes food from the industry that can't be sold in shops, either because of packaging errors, a short shelf life or overproduction, and redistributes it to create almost a million meals for vulnerable people every week.
FareShare commercial director Alyson Walsh said most of the food it sent to charities was fresh surplus food, like fruit & vegetables.
"These organisations also need donations of store cupboard essentials to prepare balanced, nutritious meals for the people they support – particularly during the colder months when demand is high," she said.
"That's why Rejuvenation Water's Reverse Advent Calendar will make a big difference to thousands of frontline charities supporting vulnerable people this Christmas."