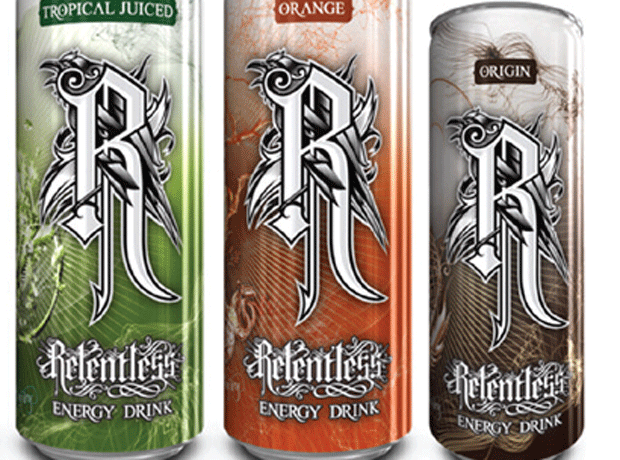 Coca-Cola Enterprises' Relentless Energy brand has haemorrhaged £10.5m in sales over the past year, despite incremental growth in the sports & energy drinks category worth £50.9m [IRI 52 w/e 25 May].
The brand's sales have slumped 10.8% on volume down 9.2%, while Monster Energy has enjoyed a 33.3% boost to sales - worth £24.2m - on volumes up 43.2%, prompting claims that Relentless is being cannibalised by its stablemate.
"Relentless has been the victim of the success of own label and Monster Energy," said one source, suggesting the brand had also suffered in the face of intense promotional activity by own label and other brands.
"Relentless also has a low retail price but they have lost a lot of distribution, resulting in fewer sales this year," added the source.
CCE denied Monster had benefited at the expense of Relentless. "Relentless and Monster are two distinct brands aimed at different consumers," said operational marketing director Caroline Cater.
NPD such as Lemon Ice, launched in February, and the new association between Relentless and music would revive the brand's fortunes, she added, citing the campaign featuring Professor Green and Pure Love, and the sponsorship of the Kerrang! Music Awards.
Meanwhile, Red Bull has re-energised its sales, which in the year to 30 March showed a 0.3% decline in value on volume up just 1.6%. In the year to 25 May, value sales rose 1% on volume up 2.9%. Red Bull attributed the upsurge to its new Editions range, launched in January, and hefty marketing investment.
Nichols-owned Vimto next month enters sports & energy drinks for the first time with a range of drinks under the Extreme brand.