Crossing the border from Hong Kong into China, it's possible to drive for hours along multi-lane highways without losing sight of a factory.
Guangdong Province is China's manufacturing powerhouse, churning out products such as pork, noodles and fruits for supermarket shelves around the world.
British businesses have been drawn to the region for its cheap production costs and unmatchable economies of scale, driving a dramatic surge in Chinese imports in recent years.
And food is no different. British imports of Chinese food and drink products have quadrupled over the past 20 years to be worth more than £400m in 2019.
But buying from China comes with risks, among them the prevalent use of prison labour. Although retailers prohibit its use across their entire supply chains, it is common in China where the law states prisoners can "reform through labour".
The issue was dragged into the spotlight in December after a six-year-old girl in London found a note inside a Tesco Christmas card claiming to be packed by foreign prisoners in a Shanghai jail. Breakfast cereals, tomato paste and clothing have all been linked to the practice.
Tesco's subsequent investigation found no evidence of prison labour, but the incident has raised a question: should retailers be doing more to ensure forced prison labour cannot be a part of their Chinese supply chains?
The scale of manufacturing in China makes efforts to ensure comprehensive oversight of supply chains exceedingly hard. There were almost three million factories across the country in 2015, according to China Statistical Yearbook, some containing more workers than the population of Newcastle.
Retailers have launched a huge effort in recent years to try to ensure ethical practice and hundreds of thousands of factory audits now occur each year, according to APSCA, an industry association for social compliance auditors.
But even at these levels, there remains significant room for oversight.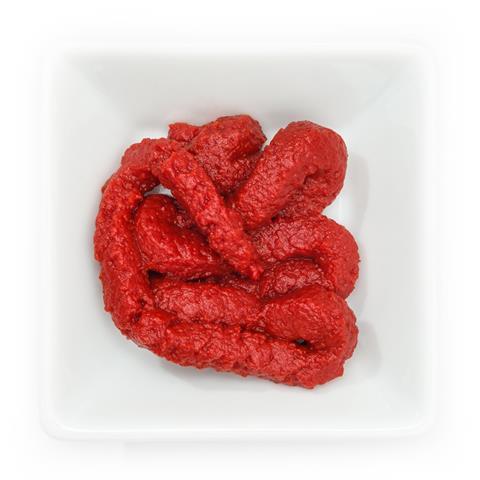 Companies often use a combination of in-house teams and third-party providers to approve their Chinese suppliers, carrying out due diligence checks and audits on the factories that provide their consumer goods.
A Tesco spokeswoman said it had "stringent audit processes in place to ensure responsible sourcing" and "conduct[s] regular audits using our in-house experts and third-party independent teams who make planned and unannounced inspections."
Illegal subcontracting
But unless all retailers take more action, they cannot guarantee prison workers are not producing the goods on their shelves, says Chris Riley, executive chairman at Verisio, a supply chain auditor for many top supermarkets and 20 other high street brands.
"The biggest issue is unauthorised or illegal subcontracting by the factories contracted to make their goods," he says. "What is needed is more rigour, more robustness in the audit process to tackle it."
He is calling for greater investment to increase the number of overall audits, thereby improving overall transparency over supply chains. A one-off inspection of a factory is often thought to be insufficient to accurately gauge whether some products are produced by illegitimate labour on another site, unbeknown to an auditor.
As Paul Midler, author of Poorly Made in China, an insider's account of Chinese manufacturing, puts it: "There's a brick wall and you just don't know what's happening on the other side.
"The only way you can truly verify what is going on is by being there all the time, which is unfeasible."
Not knowing the exact site of production is one thing, but Riley believes that some retailers know even less about their supply chain.
"I could name five European and British retailers - but won't - who don't even know their products come from China," he says.
Tim Hunt of Ethical Consumer agrees: "Retailers' supply chains are often opaque, even to them. But the problem is it would cost them too much money to investigate."
More investment would certainly improve transparency, but Peter Andrews, head of food and sustainability at the British Retail Consortium, disputes the claim that simply increasing the number of audits is the solution.
"I could name five European and British retailers who don't even know their products come from China"
Instead, Andrews advocates implementing new methods, alongside factory audits, that allow retailers to gain insight from factory workers on an ongoing basis.
"The answer is not more auditors, but instead utilising innovative ways to gather intelligence on the ground through workers' voices, local communities and NGOs to compliment audits and wider due diligence," he says.
Peter Humphrey is a journalist and former fraud investigator who was imprisoned at the same Qingpu prison where Tesco's Christmas cards were allegedly made. He believes commercial enterprises inside prisons are prolific in China, often relying on kinship relationships with legitimate factories to drive business.
He rejects the idea that extra checks, of any form, can guarantee prison labour is not involved in a retailer's supply chain.
"The Chinese government has clamped down and limited access to important corporate information. A retailer could profile a supplier based only on limited records, but that supplier is not going to show you exactly what they're actually doing with sub-suppliers."
The issue is protracted further by the risk of widespread corruption in China. Factory employees are often accused of bribing auditors to produce positive reports, undermining trust in the results.
Reputational risk
Humphrey believes retailers will continue to face reputational risk unless decisive action is taken.
"They should get out of China when it comes to low-margin, cheap consumer goods. The risk is much higher than on producing technology, for example, because there is less cash to go around," he says.
Migrant worker populations, temporary contracts and language differences between management and staff are all common features of the low-cost sector that help enable exploitation.
Recent evidence from Qima, a Hong Kong based supply chain compliance company, supports this claim. The company's historical data released last year reveals that low-cost and manual labour-heavy sectors are significantly more prone to ethical violations than industries with better training and higher output costs.
Chris Riley believes retailers must overcome a mental block. "If retailers want to get to the bottom of the supply chain, it is not impossible. But a lot are in denial that it is too complicated."
While it may prove a costly exercise, weighed up against the potential reputational damage of a big scandal, it could be an investment worth making. "You're not just outsourcing your production, you're outsourcing your value," argues Midler.
In a world where ethics are playing an increasingly important role in shopping decisions, retailers should think all the more carefully about who they are trusting with their reputation.

In business today profit is inextricable from purpose. And nowhere is that truer than when it comes to food and drink. From single use plastic to surplus food to slavery-free supply chains, the UK's grocery industry sits at the heart of almost every major ethical and environmental issue that shoppers are passionate about. Doing nothing is no longer an option.
For Britain's dynamic mix of brands, retailers, wholesalers and suppliers that shift poses both major challenges – and major opportunities. All of which we'll explore at The Grocer's 2020 conference: How to have a purpose.
When: 11 March 2020
Where: The British Library, London
Featuring a prestigious line-up of senior industry figures, the day's packed agenda will include talks, panels, workshops and more. Find out more here.