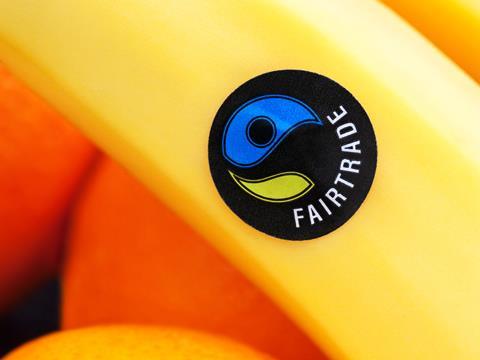 The Co-op has announced further support for Fairtrade, pledging that all the bananas, tea and coffee in its own brand product range will benefit Fairtrade producers and its communities.

The latest announcement follows the Co-op's move last year to be the first to commit to sourcing all the cocoa used in Co-op own brand production on Fairtrade terms.

The Co-op said it would now be 100% aligned across Fairtrade's own key four food commodities.

The news marks a boost for Fairtrade, which has seen several of its key partners jump ship over the past 18 months, opting instead for self-certification or rival schemes.

Cadbury, Sainsbury's and Tesco are among those to have explored alternative schemes.

However, the Co-op said Fairtrade had become mainstream with three out of four (72%) of shoppers saying they completely or mostly understand what Fairtrade is all about, according to a report by the Co-op.

"Co-op has championed Fairtrade since its inception and we continue to outperform competitors," said Brad Hill, Fairtrade strategy manager at Co-op. "Last year our sales grew by almost 14%, more than double that of the market, and we believe this is because of both our commitment and the way in which we tell the stories of the people behind the Fairtrade mark. This in itself inspires purchase.

"This year we are focusing on increasing our sourcing of core Fairtrade commodities to drive further Fairtrade premium to producer communities and building further our customer relationships with them, through further investments of our own."

The latest announcement, ahead of Fairtrade Fortnight, follows the Co-op's recent move to be first in the world to adopt the new Fairtrade Sourcing Program on flowers, meaning that all the African roses Co-op sources for use across its entire flower range will return a Fairtrade premium.