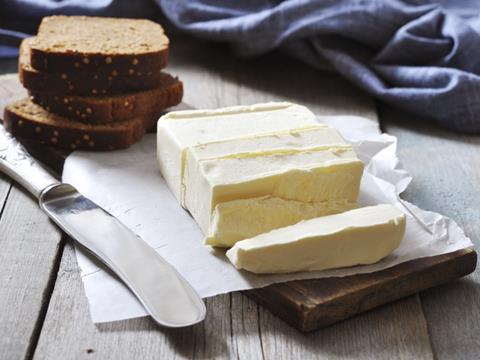 The European Commission has extended its compensation fund to assist butter, skimmed milk powder (SMP) and cheese producers affected by Russia's import ban on EU food.
The measure was announced today (28 August) by EU agriculture and rural development commissioner Dacian Cioloș, and follows the creation of a €125m fund on 18 August for fruit and veg producers.
Ciolos warned that "price signals" on the European dairy market showed the ban was starting to affect the sector, and claimed the extension of the Private Storage Aid (PVA) fund would alleviate the impact of Russian restrictions and limit the negative effects on the EU internal dairy market.
PVA is an existing intervention available under Common Agricultural Policy (CAP) market rules whereby the Commission helps finance the cost of temporary storage of for at least 90 days – and not more than 210 days.
The CAP finances part of the cost of this temporary storage (comprising a fixed rate per tonne, plus a set daily amount per tonne). The products concerned remain the property of the operators, who are then responsible for selling it when it comes out of storage.
"In a number of member states export earnings are being lost and new outlets need to be found," said Ciolos.
"The European dairy sector needs time and help to adapt so I am announcing today targeted market support, focusing on milk powder, butter and exported cheeses. If needed, further measures will follow."
Ciolos' spokesman Roger Waite added that the budget of the fund had not yet been determined, and would depend on "volumes taken up".
"We also have to establish what cheese is covered as some are not stored very well, but this will give us time to find other markets to sell these products."
The European Commission is expected to present to member states a first "full analysis of the short- and medium-term impact of this Russian ban on all major European agri-food sectors", over the next week, said Ciolos, in addition to an overview of the policy options available.
"My message to EU producers today is clear," he said, adding: "Where material risks of market destabilisation appear, I will continue to use the new CAP to act pre-emptively to stabilise the market."
Dr Judith Bryans, chief executive of Dairy UK, said: "We welcome the European Commission's decision to open Private Storage Aid for dairy products affected by the Russian ban. This measure will help prevent an oversupply of dairy products in the EU and stabilise the market. It will also give more time for the global dairy market to adapt to recent developments and absorb the impact of the ban.
"We also welcome the Commission's willingness to extend PSA to non PDO/PGI cheeses and we will strongly argue for the need to include cheddar in any PSA measures. Cheddar is one of the most widely internationally traded cheeses and its exclusion from PSA would be detrimental to the UK dairy industry. We will be lobbying the Commission to argue for such an extension."