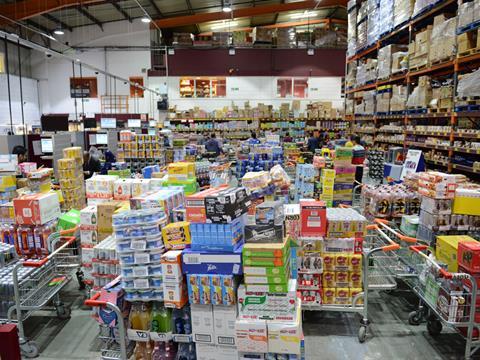 Proposals to extend the remit of the Groceries Code Adjudicator have been welcomed by industry body Dairy UK, but control over the dairy industry code of practice should remain with the dairy sector, it has warned.

The Department for Business, Energy & Industrial Strategy this week launched a review of GCA Christine Tacon's role and whether its remit should be widened, with industry sources suggesting ministers were considering extending the Adjudicator's scope to include smaller retailers, wholesalers and hospitality companies such as Boots, Booker, Compass and Ocado.

Such a move was welcomed by Dairy UK CEO Judith Bryans, who noted the GCA had shown herself to be "effective in improving commercial relationships between suppliers and retailers", despite the limited resources at her disposal.

"The clearest and most immediate benefit to the dairy sector will come from extending the remit of the Adjudicator to large foodservice companies and to smaller retailers and wholesalers. These outlets constitute an important and growing part of the market for dairy," Bryans added. "They need to be brought under the scope of the Grocery Supply Code of Practice."

However, proposals voiced earlier this week by NFU president Meurig Raymond, which called on agri-sector voluntary codes of practice - such as the dairy and livestock voluntary code - to be made compulsory and be overseen by the GCA to give them "more teeth", were dismissed as unworkable by Bryans. She said the sector could suffer from a lack of flexibility as the UK approached Brexit negotiations.

"Brexit means the dairy industry will operate in a new and challenging environment. If we are to successfully face these new challenges, contractual relations between farmers and purchasers will need to engender trust and collaboration whilst giving the industry the flexibility to respond to a dynamic and volatile marketplace," she said.

"Without this flexibility, the industry will not be able to attract the investment necessary to fulfil its potential."

The industry's voluntary code was "developed under different circumstances and needs to be adapted to the changing market situation", she added.

"This is a debate that should be kept within the control of the dairy sector," Bryans said. She warned regulating agricultural supply contracts would effectively require the Adjudicator to oversee the commercial relationships between "tens of thousands of businesses", which would "significantly increase bureaucracy and abandon the idea of a market-driven sector".