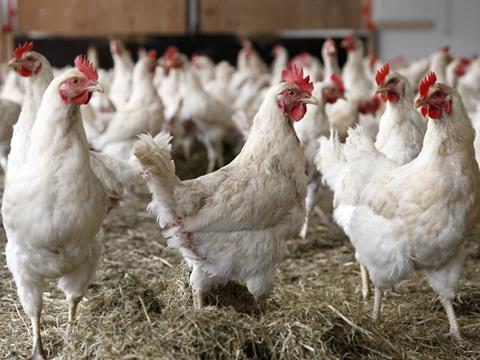 Defra's decision to scrap plans to abolish statutory animal welfare codes and move to industry-led guidance was welcomed by the animal welfare lobby last week, but it raises some serious questions over the future regulatory direction on this crucial matter.
The controversial plans have been more than three years in the making and would have seen Defra scrap its ageing official codes on animal welfare across the poultry, pork and red meat sectors. These would have been replaced with new guidance developed in tandem with industry – with the poultry sector due to be the first to adopt the new regime on 27 April.
The proposals come amid a heightened period of scrutiny for the meat sector, with the spread of antibiotic resistance and campylobacter laid firmly at the door of meat & poultry processors. So, unsurprisingly – as soon as the plans were exposed by The Guardian on 25 May – Defra was met with a barrage of criticism from campaigners.
Prompted by claims the new rules would risk lowering current animal welfare standards and allow the industry to self-regulate, more than 135,000 people signed an online petition calling on Defra to think again. Last Thursday that's exactly what it did, abandoning its plans in an embarrassing volte-face.
A spokesman for Defra conceded it had changed policy "in light of views raised", but the move has incensed those in the livestock sector, with the NFU warning of a "dangerous precedent", and the National Pig Association's CEO Zoe Davies pointing out the current edition of the welfare code is 13 years old and desperately in need of updating.
"We don't care whether it's us or Defra who update the current code, as long as it gets done, and as long as we are involved," Davies says.
British Poultry Council chairman John Reed is equally unimpressed by Defra's backtrack, particularly after contributing "a significant amount of resource to this piece of work".
Reed says campaigners have incorrectly speculated on what information the guidance might contain, claiming the livestock industry would become self-regulating. This was "never the case", he insists.
Now Defra has "walked away from an opportunity to ensure welfare guidance is kept up to date with the latest research using industry expertise", Reed says.
The big question, then, is: just how did Defra end up in this situation? Yes, campaigners' response to the proposals was fierce, but surely Defra should have anticipated this. To can three years of work simply "in light of views raised" seems rash.
The u-turn is particularly hard to comprehend given it's well-documented that environment secretary Liz Truss needs to cut costs within her department. Sharing responsibility with the livestock industry on animal welfare could arguably have helped save cash in these straitened times.
Instead, Defra is left now left with is an embarrassing climb-down, a loss of confidence from industry, and increased public scepticism over the role the livestock sector can play in improving its own standards.
These seemingly self-inflicted wounds will take some time to heal.