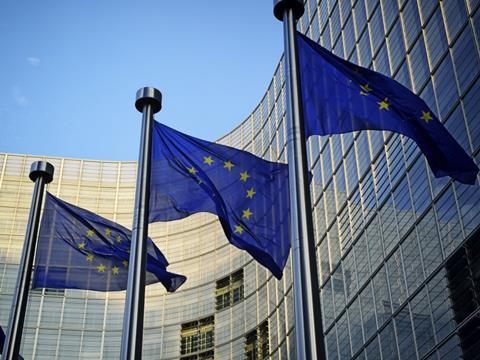 Food and drink manufacturers have urged EU and UK negotiators to take a more flexible approach to future trade arrangements to avoid disruption of complex supply chains.
The letter from 57 food and drink associations, co-ordinated by the FDF, was sent to chief negotiators Michel Barnier and David Frost, calling on both sides to deliver a comprehensive rules of origin agreement that ensures companies can take advantage of potential tariff reductions.
Rules of origin are the criteria that a manufactured product must meet in order to secure any preferential tariffs in a trade agreement. Under a trade deal, British goods will have to contain at least a minimum percentage of domestically produced ingredients in order to qualify as "British".
If negotiators do not reach a suitable outcome on rules of origin, "manufacturers on both sides would face the unwelcome prospect of either a costly restructuring of supply chains or a de facto barrier that blocks valuable trade flows between the EU and UK", said the trade bodies.
Michel Barnier has previously ruled out the UK's proposal for "diagonal accumulation", a process that would allow British manufacturers to count ingredients from a country that holds trade deals with both the UK and the EU, as British.
For example if both the UK and the EU hold a trade arrangement with Japan, a UK producer could import Japanese goods, incorporate it into another product, sell it to the EU, and have it treated as if it was of British origin.
But in a speech to an EU committee last week, Barnier said: "Do we really want to take a risk with rules of origin that would allow the UK to become a manufacturing hub for the EU, by allowing it to assemble materials and goods sourced all over the world, and export them to the single market as British goods: tariff and quota-free?"