With horsemeat back in the dock, the fight against food fraud is once more top of the agenda. But as Brexit looms, is the UK ready to beat the crooks?
Luxury cars and houses were seized, bank accounts frozen and 66 members of an organised criminal gang arrested as Europol and Spain's Guardia Civil foiled a major food crime plot linked to the 2013 horsemeat scandal earlier this month. Part of a scheme that allegedly shipped horses from Portugal to Spain to process into meat not fit for human consumption, the gang stand accused of forgery, animal cruelty and money laundering, among a long list of other charges.

At the same time, a businessman appeared in a UK court accused of playing a role in a plot to pass off horsemeat as beef in 2012. Andronicos Sideras, who was head of meat company Dinos & Sons, denied any knowledge of the alleged conspiracy, but was this week found guilty of fraud. Two other men had previously confessed their involvement in a case that prosecutors described as "motivated by greed".
While authorities are not saying to what extent, if any, the two cases are linked, the sudden reappearance of horsemeat in the headlines has brought food fraud thundering back to the top of the agenda at a time when experts warn the UK food system is facing huge volatility thanks to Brexit.

So how big a threat is food crime to the UK right now? Will post-Horsegate controls help stave off the next big scandal? And what more should industry do to protect British consumers from fraudulent food?

Food fraud is, by its nature, a hidden crime . No one spotted the horsemeat lurking in their burgers and lasagne, and had Ireland's food safety authority not decided to run DNA tests back in 2013 we would probably still be none the wiser.

The question of how big a problem food crime is in the UK is therefore almost impossible to answer - even for the man who heads the UK's National Food Crime Unit. "It's the sixty-four million dollar question," says Andy Morling. "You just don't know how much you don't know about."

Reported incidents of food crime (defined as food fraud where 'the scale and potential impact of the activity is considered to be serious') have certainly risen in the four and a half years since the horsemeat scandal, but, as Morling points out, that doesn't necessarily mean it is more prevalent. "We are looking for it now, we weren't looking for it then. It found us," he says.
Five of the foods most vulnerable to fraud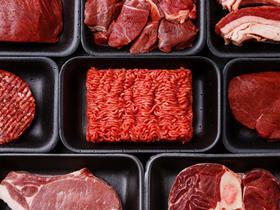 Meat
Meat still dominates intelligence received by the NFCU, says Morling, which is "disappointing" given we are four years on from Horsegate, but could also reflect a rise in scrutiny of the sector since the scandal. Common frauds include falsifying traceability documents, faking provenance and changing use-by dates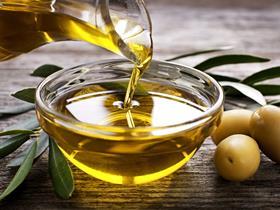 Olive oil
Commodity prices for olive oil have surged over the past 12 months due to currency fluctuations and supply shortages, and there have been reports of "fake" and adulterated extra virgin olive oil being produced in Italy and Spain. None has been found on UK supermarket shelves yet, but the risks are high for retailers and manufacturers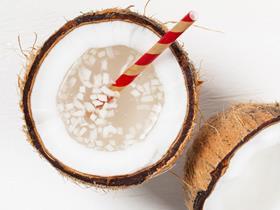 Coconut water
An investigation by The Grocer last year uncovered "rumours" of dodgy practices in parts of the global coconut water market, including adulteration with undeclared sugar and preservatives. Booming demand, stretched raw material supplies and long supply chains could make it an attractive target for fraudsters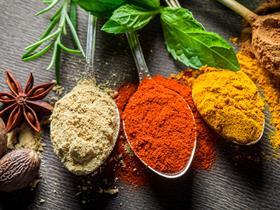 Herbs & spices
Herbs and spices are now a "major concern", warns Professor Chris Elliott, with multiple reports around the world suggesting there is "widespread adulteration with dangerous chemicals" like Sudan dyes. Authorities are also worried about undeclared allergens in adulterated or counterfeit herbs and spices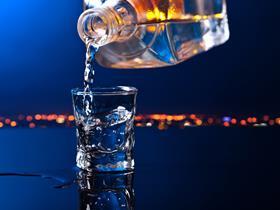 Booze
Spirits remain a prime target for fraudsters. The HMRC this month busted an illegal UK factory near Liverpool bottling "potentially toxic" vodka, believed to be worth £45,000 in unpaid duty. Wine has also been adulterated with juices, sweeteners and chemicals, and relabelled with false origin and vintage information
While the risks shouldn't be overplayed, as the UK has one of the safest food systems in the world, Morling admits intelligence suggests "there is a thin seam of criminality that exists both within our borders, and what we import from overseas".

There is certainly plenty of evidence of food crime globally. Europol and Interpol's latest co-ordinated food fraud operation, Opson VI, resulted in the seizure of 9,800 tonnes and over 26.4 million litres of fake or substandard food and drink worth an estimated €230m (£205m) across 61 participating countries earlier this year.

Opson VI's haul was a mere drop in the ocean of the global trade in fraudulent food, which is worth an estimated $40bn every year, according to PwC - making it more lucrative than the $28bn heroin [GFI] and $8.5m small arms trade [Amnesty] combined.

The huge profits that can be made, coupled with the relatively low chance of getting caught, means food is becoming an increasingly attractive target for organised criminal gangs. In Italy, the mafia is running a food & drink operation worth an estimated $16bn a year, according to a recent investigation by CBS news. The 'agromafia' - as they have been dubbed by the Italian press - are trading in counterfeit mozzarella, wine and extra virgin olive oil, with the latter reportedly three times more profitable than cocaine.

But while there are 20 organised crime groups with links to food and drink in the UK, there is little evidence they have infiltrated our supply chains in quite the same way as the Italian mafia.

Instead, the biggest threat of food fraud in the UK comes from businesses and individuals with a legitimate role in the food industry, according to a major research project on food fraud published by the University of Manchester in January.

"It is important we shift the focus away from this preoccupation with organised crime and the idea there are these bad guys who are trying to permeate the UK food system with fraudulent products. The evidence doesn't indicate that kind of behaviour," says co-author Nicholas Lord, a senior lecturer in criminology at the University of Manchester.

While some who commit fraud are opportunists taking advantage of market conditions for financial gain, some are pushed down a 'slippery slope' by financial pressures, the research suggests.

"Those actors are legitimate businesses in the food system but one time in every 100 otherwise routine, daily business transactions, they might do something deviant or fraudulent. Then you have people on a slippery slope where the deception spirals, even if the actors involved are just doing everything they can to keep the business from going bankrupt," adds Lord.

This fits with the intelligence Morling and his team have gathered since the National Food Crime Unit has been operational. "What we find is a slippery slope that begins with low level non-compliance and then escalates into something more intentional," he says.
Cutting corners
When assessing the UK's vulnerability to food crime, it is therefore important to look at the financial environment food businesses are operating in. "There are particular vulnerabilities at particular points within the food market that might lead to unethical or fraudulent practice," says Jon Spencer, co-author on the University of Manchester research paper and director of the university's Criminal Justice Research Unit.

And Brexit is threatening to create the exact vulnerabilities that have been linked to food fraud in the past - namely sudden price increases and supply volatility. Currency fluctuations since last June's vote have already pushed up the cost of imported ingredients, and post-Brexit tariffs could have an even bigger impact on prices.

"An increase in import prices may increase financial pressure in the food & drink industry, a serious issue for some parts of the industry where operating margins are already low," warns Eoghan Daly, manager of forensic and counter fraud services at Crowe Clark Whitehill. "Businesses may be tempted to cut corners, doing deals with suppliers with less than impeccable records or transparency."
More complex trade relationships with an increasing number of states post-Brexit would also put big pressures on regulators, says David Rhys-Jones, an interim quality director on the books at Odgers Interim. "They just don't have the people on the ground at the moment to focus on everything. There will have to be increased inspections on incoming goods, which will be quite a challenge."

Arguably the UK is better prepared to face these challenges than it once was thanks to post-Horsegate measures put in place on the recommendation of Professor Chris Elliott, who conducted a major review of UK supply chains in the wake of the horsemeat scandal and heads the Institute for Global Food Security at Queen's University Belfast.

The National Food Crime Unit, perhaps his most important recommendation, is now a fully operational unit, with 18 staff working to assess the food crime threat and identify specific areas of offending.

They are a well qualified bunch too. Before Morling took leadership of the unit, he worked for HM Revenue & Customs, the Serious Fraud Office, the Serious and Organised Crime Agency, and latterly the National Crime Agency, where he was a senior intelligence lead. And most of his staff come from a law enforcement background, giving them a big advantage when it comes to uncovering rogue operators, he claims.

The unit is involved in an average of five or six "intelligence development operations" at any one time, with a focus on cases that could cause serious harm - be it to consumers, to industry or to the economy.

"We of course prioritise what causes physical harm to consumers," says Morling. "Which is why a lot of our work has been on DNP (2,4-dinitrophenol - an industrial chemical being used as a weight loss drug), and I make no apologies for that."

While the National Food Crime Unit has undoubtedly already delivered some impressive results on DNP, it is still not the food crime-fighting force de majeure Elliott envisioned when he penned his post-Horsegate review. An independent review of the unit published by the FSA last autumn warned that its lack of investigatory powers - and the competing demands on the resources of the police - meant prevention and disruption of food crime still largely rested with ill-equipped and underfunded local authorities.

Since then, pressures on police resources have only increased, with the counterterrorism threat pushing food crime even lower down the agenda. And local authorities have faced further budget cuts as the age of austerity continues.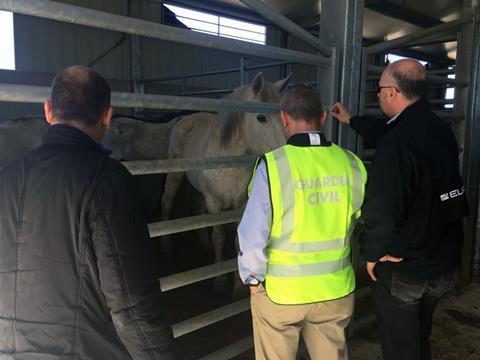 "The formation of the NFCU has been an important step but it remains badly underfunded in order to do what it was set up to achieve," says Elliott. "The government cuts to local authorities in terms of environmental health officers and Trading Standards officers is a very bad mistake and may be the ultimate cause of the next major food incident occurring in the UK."
In addition, Food Crime Confidential - the unit's "whistleblowing" hotline for those working in or around the UK food industry - hasn't been as successful as Morling had hoped when it was launched last year. "As with any phone line you launch, it becomes something for the public to use. So we get an awful lot of calls from members of the public about things that aren't in our remit," he admits.

It's not all bad news, though. FSA chair Heather Hancock has written to ministers to argue the case for the unit to be given more powers, and Morling says he is looking to reinvent Food Crime Confidential in order to target it better at the groups he wants to attract.

In the meantime, the industry has also been working to improve the security of UK supply chains over the past four years. In addition to stepping up testing and auditing regimes - as recommended by the Elliott review - retailers have made a concerted effort to shorten their supply chains and source more locally, with most making a significant move towards British meat in a bid to reassure consumers.

"The food industry in the UK is much more aware of the seriousness of fraud and the measures put in place have undoubtedly made us less vulnerable to fraud," says Elliott. "However, there will always be individuals, companies or crime gangs looking for new opportunities to cheat so vigilance must remain high."
A new proactive approach
Exactly where the next scandal could hit is, of course, the other sixty-four million dollar question.

Generally, premium food and drink is the most common target, but the horsemeat scandal was an example of fraud in food that was low-priced but mass-produced. China's 2008 melamine in milk scandal, which left an estimated 300,000 babies sick, was another. And while adulteration and substitution tend to grab the most headlines, there are far more complex forms of food fraud emerging. Just last month, Italian police launched a probe into the production of Parma ham and Prosciutto di San Daniele amid concerns producers have been flouting PDO rules by using pig sperm imported from outside the EU to breed leaner swine.

"Food fraud is an opportunistic crime that depends on one thing and one thing only, and that is a price differential between the genuine product and the counterfeit product," says Paul Brereton, head of agri-research at Fera Science.
How Fera is using big data to fight fraud
In the two years since it evolved from the government's Food and Environment Research Agency (Fera) into a Capita/Defra joint-venture, Fera Science has made some big changes in its approach to fighting food fraud, says head of Agri-Research Paul Brereton.
"Traditionally we have always been a clean-up operation after the event or incident. People would send us samples and we would test to make sure everything was okay. But that is really of limited use to industry because it has already happened," he says.
"What we are doing now is moving our thoughts and strategy into predictive and preventative type measures."
One significant development is its Early Warning System (EWS), which was developed with the aid of EU funding as part of Europe's cross-industry FoodIntegrity project. Based on a 'big data' approach, the system uses freely available European macroeconomic data to anticipate where future food fraud events may occur.
"As food fraud is opportunistic and entirely dependent on price differentials existing between the genuine and fraudulent products, economics is a good basis for a system to predict food fraud events," says Vahid Mojtahed, an economist/data scientist at Fera Science. "The Fera EWS studies trade volumes and prices to establish what is normal and identifies unexplained anomalies or 'red flags' in trade data."
In order to validate the system, the Fera team looked retrospectively at the economic data surrounding the horsemeat scandal of 2013, and found abnormalities in trade that would have flagged it up as an issue.
"By studying meat trade data from before and after the event, the EWS was able to identify a red flag in the trade in horsemeat as early as June 2012 - seven months before the event came to the notice of the food authorities," says Mojtahed.
In a bid to improve their ability to spot the next scandal before the damage is done, organisations like Fera Science - which was previously the Food and Environment Research Agency (Fera) before Capita acquired a 75% stake in a joint venture with Defra in 2015 - are developing new types of technology to predict and prevent food fraud.

This has included using "big data" to develop early warning systems for commodities (see box, p47), and the adoption of mass spectrometry technology for food sampling, which means that rather than looking for a specific chemical or organism, labs can create a complete analytical profile for a particular food, which will flag up when there is any change from the norm.

"Because this technology is information-rich, we can then identify what has caused the anomaly or strange signal in the profile," says Brereton. "This approach is very useful for food fraud because it means we don't need to know what we are looking for."

Mass spectrometry technology has also been used to develop "fingerprinting" tests for foods to guarantee their authenticity - such as the test for genuine Manuka honey developed by Fera and the Unique Manuka Factor Honey Association (UMFHA) in response to fears over widespread fraud in the sector. The NFCU is also doing more horizon scanning as it moves into a more "proactive" phase, according to Morling, including profiling products and offenders to see where the biggest threats might lie. "We are beginning to see a picture emerging of the sorts of products that are vulnerable to fraud," he says. "We are now working on profiling offenders to see what businesses might be likely to offend. Where the two factors meet is where we can put our resource."
Sharing data
Proper surveillance of food crime threats in the UK will, however, require industry to become more open about sharing intelligence on fraud threats from their own supply chains. "It would be great to see a step change in how industry shares information, and making proper use of whistleblowing," says Daly.

Some progress is being made, with Fera Science leading a big European Project called Food Integrity, while in the UK the Food Intelligence Network (FINN) has seen industry stakeholders sharing some data.

"It's not easy, especially for the food industry because they are sharing what is essentially proprietary data," says Brereton. "So we are looking at how we can build environments where industry and multi-stakeholder groups feel comfortable sharing data."

While FINN has been a "huge achievement" in the eyes of Elliott, the UK's food & drink businesses remain extremely reluctant to share information and intelligence with the National Food Crime Unit, despite assurances it will be treated with high levels of confidentiality. "I really want to ask the food industry now, if there is anything else that is stopping them, could they please tell us," says Hancock. "Because I am struggling to understand what is in the way of them sharing the intelligence we know they have."

For Lord and Spencer, stamping out food crime will require an even bigger commitment from industry. Their research suggests some fraudulent practices have become embedded and almost acceptable in some sectors, while many conditions that give rise to fraud are created by the very structure of our food supply chains.

"In many ways, and in the long term, that implies a rethinking and reorganising of the food system itself, but that is a very big question and it is likely the food system, and 'big business' in particular, would be very resistant to that kind of change," says Lord. "They are often the businesses that benefit from the dysfunction that currently exists in the market."

In other words, perhaps it's time the industry stopped scanning the horizon for the next Horsegate, and took a long, hard look in the mirror instead.
Protecting your business against food fraud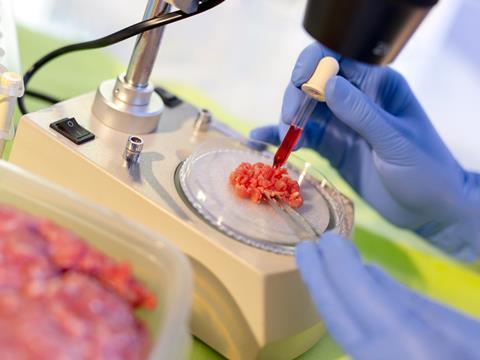 Businesses nervous about food fraud in their own supply chain should come up with their own internal counter-fraud strategy instead, according to Eoghan Daly, manager of forensic and counter fraud services at Crowe Clark Whitehill.
Trying to predict the next Horsegate is "almost impossible to do with any reasonable level of certainty", he says, and businesses should therefore focus on identifying the fraud vulnerabilities that exist within their own organisations instead - and develop a counter-fraud strategy that addresses those vulnerabilities.
"External threats are many, change quickly, and are generally too complex to inform businesses decision making," he says. "It is easier and more manageable to consider which vulnerabilities within a business could be exploited and implement measures to improve an organisation's resilience to fraud."
An effective counter-fraud strategy would also set out exactly which actions will be taken, by whom, and for what purpose, when fraud is suspected in the business.
"Businesses should implement an investigative process so when a suspicion is confirmed, a coordinated and systematic process is ready to go," he adds. "Many organisations do not plan how they will react to potential frauds, for example specifying who should be notified, what actions they will take and how evidence will be collected. Which means investigations are not undertaken, and potential frauds are missed, or if they are undertaken they do not comply with the relevant legislation."
A robust ready-to-go investigative process has a powerful deterrent effect, he adds. "People are less likely to commit fraud if they know suspicions will be investigated thoroughly and, importantly, that criminal and civil action may be taken."