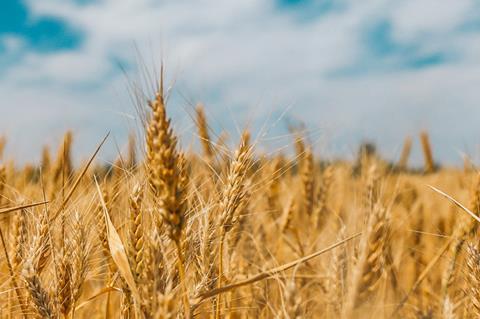 Food prices are set for further hikes in the coming months as widespread increases in commodity costs put pressure on margins.
Wheat, sunflower oil and soybeans are among the ingredients that have seen significant price increases in recent months. Wheat prices in London are at their highest since 2018 [AHDB], while soybeans recently hit at a four-year high [Refinitiv].
Poor weather and government stockpiling have largely driven the price rises, which come as supply chains are also facing looming Brexit costs and strains caused by the pandemic. "Everyone I speak to at the moment seems to be having pressure on their raw materials," said Walter Zanre, CEO at Filippo Berio UK.
Many of the increases have not yet filtered through to the supermarkets, with food inflation flattening in recent months after a year of rising grocery prices.
Industry sources suggest higher commodity prices are largely being absorbed by suppliers while they wait for the full scale of Brexit-related costs to become clear.
"Nobody wants to take [price hikes to retailers] knowing they might have to go again in three months' time," said David Sables, CEO of Sentinel Management Consultants. "The reason people don't is because it can be so tough getting this stuff through."
However, he warned suppliers must open conversations with retailers as each price increase occurs – rather than waiting to bundle them together next year. Otherwise, unforeseen circumstances such as a "mysterious delay to Brexit" could leave them shouldering the costs for longer.
"Little and often is better," agreed one senior industry source.
Many companies have begun taking steps to try and avoid the worst of potential Brexit costs, which could include new duties on European imports, suggested Nick Allen, CEO of fruit growing co-op Berry Gardens.
He added one partner of the business – Driscoll's – had already shifted some production out of Spain and into Morocco, which signed a continuity agreement with the UK last year to ensure trade will not be interrupted after the end of the Brexit transition period.
However, he warned African fruit would still have to travel through Europe to the UK, and would therefore face many of the same supply challenges and costs.
"If there's no trade agreement and there's duty, it has to be passed onto a consumer somehow because margins are really tight in this industry," he said.
"We can't just subsume 8% duty. It's not possible. You're looking at an increase of transaction costs of 1-2% on top."