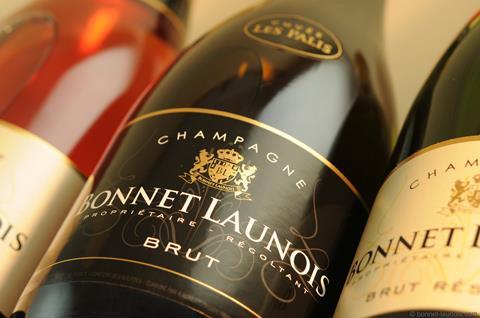 France's wine production could fall to "historic lows" this year after cold and wet weather hit vineyards across the country.
Wine volumes are expected to tumble by up to 30% in the coming harvest with "almost all wine growing areas affected by the spring frost", France's agricultural ministry said in a statement.
Wet weather since the start of summer has caused disease in a number of grapes. In Alsace, pinots have been hit by mildew; in Beaujolais, mildew and black rot have ruined many vines; while in Bordeaux, two waves of frost caused "significant damage", said the statement.
In Champagne, cold weather has destroyed 30% of buds and could result in the total harvest falling by half, the industry lobby group CIVC has warned.
"The older generations say they have never seen anything like this," CIVC deputy chairman Maxime Toubart told Reuters. Toubart reassured buyers that despite the loss there should be no impact on supply due to reserves from previous years.
Total French wine production this year is expected to fall to levels last seen in 1977 when a similar weather pattern of cold frosts and summer rain also occurred.
Bad weather has caused similar damage across many of the world's wine regions. New Zealand's sauvignon blanc yield is down 30% on last year due to poor flowering, while in Italy, output could fall by 5%-10% this year, according to farmers' association Coldiretti.