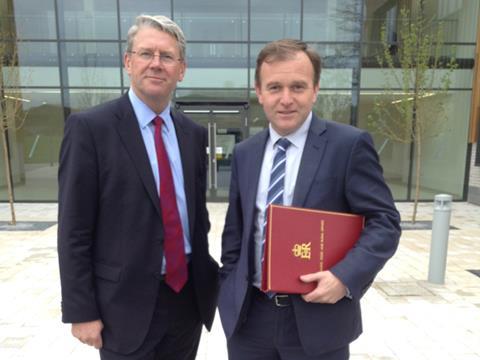 Farming minister George Eustice has hinted that the government's proposed extension of the Groceries Code Adjudicator's powers will prove difficullt.
David Cameron backed calls to grant additional powers to the adjudicator (GCA) in January as part of an announcement that the she would finally be handed powers to fine retailers.
Recommendations put forward by the Environment, Food and Rural Affairs Committee included a call for the GCA to have the ability to scrutinise commercial relationships further down the supply chain, with a particular focus on the crisis-hit dairy sector.
Cameron said in January it was now time "to look at whether there are ways in which its remit can be extended to make sure it looks at more of this vital industry."
But speaking yesterday (25 February) at the National Farmers Union conference in Birmingham, Eustice warned that the process could prove too "complicated".
"We are looking into the possibilities available," said Eustice. "But the difficulties come with the existing dairy industry voluntary code."
He added that if the code was absorbed into the GCA's remit it would become a statutory instrument which would then come under the scrutiny of EU law.
"This means it would be covered by the European Milk Package and this could actually weaken what is a successful voluntary code," he warned.
Eustice said the government was currently looking at "all options" but conceded that with an election in May the current regulatory structure would not change for the foreseeable future. "This is a complex area and very early days," he added