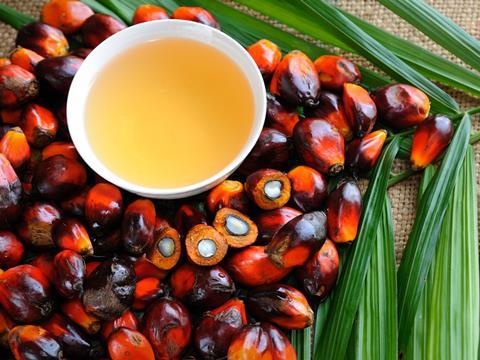 Indonesia's government will lift its palm oil exports ban next week. The move is likely to bring some relief to the world's edible oils markets after the Russia-Ukraine war led to sunflower shortages and pushed up demand for and prices of other oils.
President Joko Widodo said "it would be best for all in the world" to lift the ban, which was imposed last month after a week of u-turns, that would (the government claimed at the time), boost the local supply of cooking oil and reduce consumer prices.
The revoking of the ban came after hundreds of palm oil farmers earlier this week took to the streets of capital Jakarta to protest against the ban, which they said had caused their incomes to fall.
An estimated 17 million Indonesians depend for their livelihoods on palm oil. Indonesia is the world's biggest supplier, with around 60% of global exports.
Jakarta's overseas sales ban had added to supply and prices worries across the world's edible oils markets, which were already reeling from Russia-Ukraine war – a conflict pitting the suppliers of around 80% of the world's sunflower exports against each other.
As sunflower and then palm supplies were cut, producers scrambled to source alternatives such as olive, rapeseed and soy, driving up prices and demand.
Indonesia's ending of the palm oil exports ban was seen as likely to loosen up what had been a tight market.
"The market has eased off following the announcement but it wasn't a surprise as it had been long awaited", said Gary Lewis, president of the UK's National Edible Oil Distributors' Association.
The world's most-used vegetable oil, palm's links to deforestation in supplier nations meant it has not typically been seen in bottled form on shop shelves in Britain or Europe, unlike in Asia, where it also widely used for fuel. But palm oil has long featured as ingredient in the likes of cosmetics and shampoo, with some estimates suggesting it can be found in around half the goods for sale in supermarkets in Western countries.
With around one-third of its output typically used domestically, Indonesia's export ban was never likely to be long-lasting, according to industry experts.
"Indonesia doesn't have the storage capacity for the oil it's producing, or the domestic consumer demand", said Lewis, who is also head of business, oils and fats, at sunflower oil supplier KTC.
Speaking before the ban was lifted, Vito Martielli, senior oilseeds and grains analyst at food commodity specialist lender Rabobank, said it would likely be temporary as otherwise Indonesia would be "flooded with palm oil".
In the weeks before the ban was imposed in late April, the Indonesian government forced producers to retain up to 30% of output for the domestic market, a requirement that looked set to be reinstated next week once the exports ban was lifted.