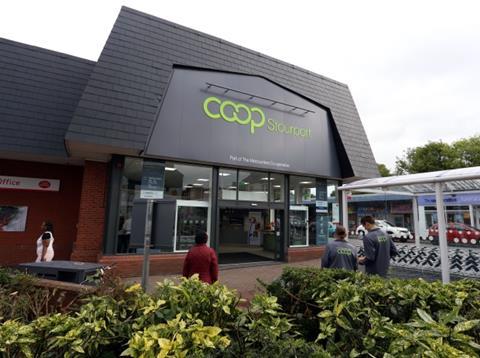 The Midcounties Co-op is claiming a UK supermarket first by providing shoppers with full provenance of its ingredients and tackling the issue of so-called 'fake farm' brands.
The society, which operates 200 grocery stores, has teamed up with food provenance app Happerley to audit the suppliers for its 'Best of our Counties' range, in terms of where their ingredients are sourced from.
Shoppers can track any of the 2,200 products in the range to see where the ingredients came from, by using the app to scan a QR code on the shelf-edge label.
Midcounties told suppliers that if they were unwilling to comply with the demand to open up their ingredient supply chain to this public scrutiny, they would face delisting.
The retailer told The Grocer this week there were 175 suppliers across the Best of Our Counties range. Of these, just six had yet to start the Happerley transparency process and a further 19 were yet to complete it. There was only one supplier no longer being stocked as a result of failing the traceability of its ingredients.
"Transparency is a core value of ours and we are delighted to have supported Happerley from the start and believe this project will grow and grow. We are 100% committed to it," said Midcounties Co-op CEO Phil Ponsonby.
From this week, the majority of products in the range will feature a Happerley logo, with the audit of the remaining products set to be completed in four months' time. The logo will act as a certification that each product's ingredients are local.
"Food and drink has become one of the most opaque industries where disingenuous branding, marketing and selective truths disconnect consumers from the truth they deserve," said Happerley founder Matthew Rymer. "Consumers increasingly want to know the impact of their food and drink purchases and the whole industry can benefit by delivering a means to empower the consumer to know the journey of their food."
A Midcounties spokesman added that the move looked "to combat the issue of fake farms" as it "aims to stamp out food suppliers who mislead consumers".
The issue of 'fake farms' came to prominence in 2016 when Tesco launched its Farms brands to replace Tesco Value own-label products. The retailer faced criticism that it was misleading shoppers from a range of groups including the NFU. Asda faced similar feedback a year later when it introduced its Farm Stores range.