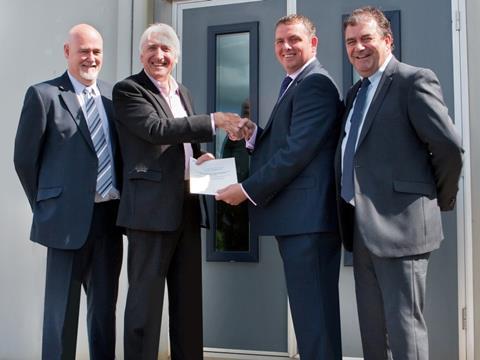 Morrisons staff have been awarded the new Welfare of Animals at the Time of Killing qualification.
Morrions said it was the first UK retailer whose staff had attained the qualification, which has been introduced to comply with EU Welfare of Animals at the Time of Killing (Watok) regulations on the protection and monitoring of the welfare of animals entering the food chain. The certificate will apply to those handling a live animal at the time of killing, including slaughtermen and lairage operatives.
Senior animal welfare manager Tony Higginson said staff at Morrisons' Colne, Spalding and Turriff abattoirs had earned the accreditation, while Higginson has become a certified Watok assessor to ensure more Morrisons staff complete the course in future.
The new EU rules are already in place in Wales and Northern Ireland, while Scotland is working on its own version.
However, Defra revoked the implementation of Watok in England after concerns were raised over the effect of the new rules on religious slaughter methods, specifically the call for an increase in stunning voltages for chickens. No time scale on implementation has been published to date, with Defra currently considering its position.
Despite the postponement the implementation of Watok rules, Higginson described the new qualification as the "highest possible standard" of assessment for the welfare of animals at the point of slaughter.
"We are proud to be the first retailer whose colleagues have attained this qualification," he said.
It had been left to employers in England to decide whether to adopt the Watok qualifications voluntarily while Defra decided on its next step, said Derek Williams, standards and quality director of consultancy FDQ, which worked with Morrisons to facilitate the awarding of the qualification.
"But achieving this qualification should be an aspiration for those companies who want to employ best practice, and we are particularly pleased Morrisons has completed the very first qualification achievements in England," he added.