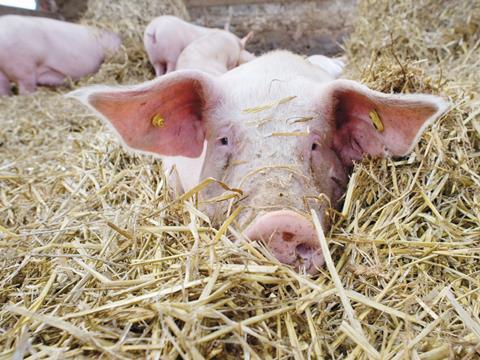 European food and drink brands stand to reap huge benefits from the recent signing of the EU-Japan Economic Partnership Agreement, with wine, cheese and pork suppliers set to profit the most, analysts at Fitch Solutions have suggested.

Japan currently imposes high tariffs on the import of a raft of key European food and drink commodities, ranging from 30% for cheese, to 38.5% for beef, 15% for wine and between 8% and 20% for pork products.

However, the new trade deal - the largest ever to be signed by the EU - will see Japan eliminate duties on more than 90% of EU agricultural imports from 2019, rising to 99% over the next decade.
Analysts at Fitch Solutions, part of the Fitch credit ratings agency, say the abolition of tariffs on beef and pork will allow the EU to "increase exports to Japan substantially", with pork shipments from the EU set to jump up from the current level of 36% of Japan's total pork imports. Japan sources some 37% of its cheese and curd imports from the EU. But this figure should also increase with lower tariffs and "changing dietary patterns" helping drive lower prices and fuel further demand, Fitch suggests.

However, the trend for premiumisation in Japan means the European wine sector could benefit the most.

Although more than half of the wine Japan imports already originates from the EU, the removal of tariffs "would provide substantial scope for value growth for European exporters", adds Fitch.

The trade deal is also a "very positive step" for the UK wine and spirit sector, suggests Wine and Spirit Trade Association CEO Miles Beale, although it is "now up to Liam Fox and UK trade negotiators to ensure that UK wine and spirit businesses can continue to reap the benefits of this historic agreement", he warns.