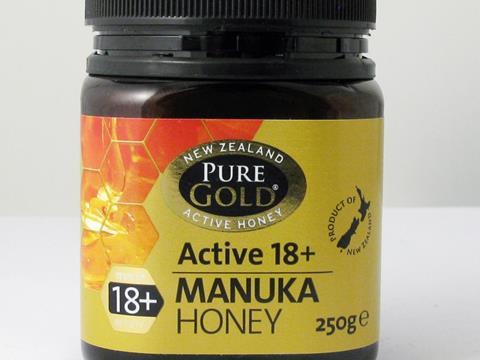 The New Zealand government has embarked on a major crackdown on manuka honey in a bid to protect its valuable export industry from fraud.

The Ministry for Primary Industries this week launched a six-week consultation on a new scientific definition for manuka honey, which is part of proposed new export requirements for bee products.

MPI said it began developing the "robust and sophisticated" new definition in 2014, when an investigation by The Grocer revealed there was widespread mislabelling of manuka in the UK, with more of the "liquid gold" being sold globally than was being produced.

After three years of research, scientists had identified five attributes - four chemicals and a DNA marker - that, when present in honey at specified levels, provided "clear evidence" that honey was New Zealand manuka honey, it claimed.

Under the new proposals, operators producing manuka for export would be required to send samples from every batch to an accredited laboratory to prove they met the new scientific definition.

Authorities would regularly check these laboratory tests, and if they had reason to doubt their integrity, they would re-test the affected batches.

If operators or exporters wanted to use a registered trademark that included the word 'manuka' on honey that did not meet the scientific definition, they would have to clarify this on the label.

"It is important overseas regulators have confidence in the assurances we give them about New Zealand manuka honey, and that consumers in those countries are confident they are getting the real deal," said MPI deputy director-general Bryan Wilson. "If not, our access to markets could be put at risk or we may lose the premium price which our bee products command overseas."

The MPI announcement was welcomed by the UMF Honey Association (UMFHA), whose 100 members export more than 80% of all manuka honey products from New Zealand, and which published its own authenticity test earlier this year.

"A robust regulatory definition implemented by MPI across all of the industry will help protect an important New Zealand product which is in huge demand internationally," said spokesman John Rawcliffe.

"The UMFHA has undertaken its own extensive science programme over the past five years. We look forward to incorporating the perspectives and learnings of our international science team during the six weeks' review and consultation phase."
Fake manuka
As part of its 2014 investigation, The Grocer commissioned Minerva Scientific - one of Europe's leading independent food testing labs - to test seven randomly selected jars of manuka honey that were widely available in UK stores or online.
Six had potential discrepancies between what was stated on the label and what the lab results showed, and only one jar contained significant levels of the unique non-peroxide activity, or NPA, which sets manuka aside from other honey types.

Fears over widespread fraud have continued to mount in the UK and other import markets since then, with research by Dutch consumer association Consumentenbond last year revealing half of manuka samples tested were fake.
Dr Adrian Charlton, biochemist and head of the food quality and safety programme at Fera Science, said the latest crackdown on manuka fraud came at a time when there was an "increasing appetite" for food authenticity testing in the UK.
"We are supportive of the New Zealand Ministry for Primary Industries' efforts to develop a clear scientific definition for manuka honey, particularly at a time when there is intense scrutiny about the authenticity of products being sold in the UK and internationally, and we will offer tests that comply with this new definition," he added.