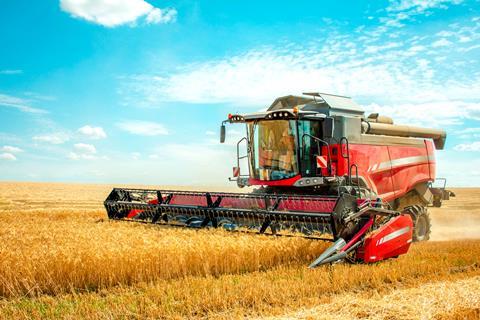 A no-deal Brexit at the end of the year could significantly raise wheat prices for food suppliers, insiders have warned.
Tariffs on wheat imports from territories not yet covered by trade deals are set to be £79/tonne, which is roughly 40% of the current price for milling wheat. That could pose particular problems for buyers if homegrown yields fall short again, says AHDB.
The warning comes after the NFU this week revealed the UK was seeing its worst wheat yields in 40 years due to poor growing conditions.
If these conditions are repeated in 2021, "we could be panicking", said AHDB senior analyst James Webster. "Equally, if we produce a [bumper] crop, we've then got to export that into the EU with tariffs." To cover for a poor crop in 2021 and this year's predicted low yields, Webster said suppliers would likely "front-load" wheat imports ahead of 1 January, when the Brexit transition period comes to an end.
The situation was a "concern" according to National Association of British & Irish Millers director general Alex Waugh. "[The tariff] is quite chunky compared with a milling wheat price of around £200 a tonne," he said. "It's particularly a concern this year as we're expecting to import a large quantity of wheat from the EU to compensate for a much smaller UK harvest.
"Milling wheat prices have already moved up substantially because of that poor harvest and the expectation the UK's going to be an importer."
Waugh said officials had confirmed the £79 tariff would not apply to imports from Canada, which tend to be more suited to breadmaking.
Multi-decade low
"Farmers have seen very challenging weather conditions across the country, so establishing crops was difficult and winter drilled crops lacked any spring growth," said NFU vice president, Tom Bradshaw.
"It has resulted in the UK's lowest wheat crop area in 40 years this summer and we expect yields to strike a similar multi-decade low. This demonstrates the volatility that can be experienced across a farming year and why food production and food security must be taken seriously."
However, other crops have been more fortunate with the recent extreme weather seen across the UK.
Brassicas and herbs were on the verge of taking "serious damage" from the extreme but brief heatwave seen across the UK earlier in August, according to British Growers Association CEO Jack Ward.
"We've now got rain but it's been in sufficient quantities to do damage," Ward continued. "We're going from one extreme to another [and] need the weather to calm down."
Meanwhile, earlier in the summer, British Summer Fruits said crops such as strawberries had grown well off the back of the good weather in May and June.