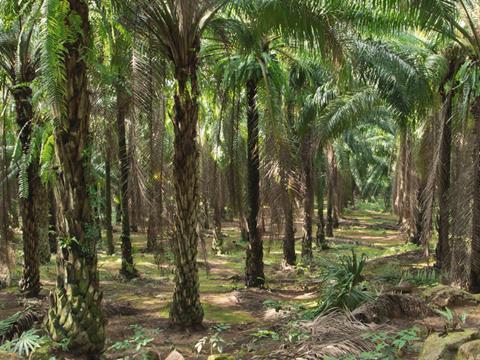 A Malaysian palm oil giant supplying UK brands has been sanctioned by the RSPO after an investigation found evidence of complicity in human trafficking and labour rights abuse at one of its palm oil units.

More than 25 breaches of the RSPO's principles and criteria were identified by an independent investigation into Kilang Sawit Serting mill and its supply bases, which are owned by FGV Holdings Berhad, formerly FELDA Global Ventures (FELDA) - a supplier to Procter & Gamble.

The RSPO Complaints Panel said the "gravity" of the breaches meant it had no choice but to suspend the unit from the certification scheme until the issues were resolved.

The most serious violations were related to FGV's recruitment process, which was in "violation of Malaysian labour laws" and "strongly indicated the use of illegal or trafficked workers", said the RSPO Complaints Panel in a letter on its decision.

Foreign workers were being outsourced to contractors on arrival at the plantations, the RSPO investigation found, and given new employment contracts. This was "tantamount to exploitation", the Complaints Panel warned. "Such outsourced foreign workers are possibly forced or trafficked labour perpetuated/orchestrated by FGV."

Workers frequently did not understand the contracts they were given and had no rights to terminate the contract, the RSPO found, while the calculation of their wages was "unclear and confusing". Living conditions were also "dire" and workers were not provided with food.

Workers passports were locked away and they had to seek written permission before they could leave the plantation, or face arrest. This violated RSPO rules around workers' freedom and retention of passports, the RSPO said.

The RPSO investigation, which was sparked by a 2015 article in the Wall Street Journal, also found evidence the company had employed illegal workers, while health and safety training and supervision was deemed insufficient.

FGV has a matter of months to implement the necessary changes, and has also been ordered to carry out a full legal and operational audit of its other units.

"The RSPO's confirmation of forced labour on FELDA's plantations is a damning indictment of the company's modern-day slavery practices and its complicity in human trafficking," said Glorene Das, executive director with Malaysian human rights organization Tenaganita.

Immediate measures

In a statement on the RSPO decision, FGV said it had frozen all new recruitment of workers from external contractors across its operation "with immediate effect" and would only lift the ban once it was sure contractors were "strictly adhering" to its policies and operating procedures.

It also vowed to revise the benefits given to workers and said it would "absorb the costs" of basic necessities including food, as well as entering into negotations to directly employ workers already contracted through third parties "where possible".

"The welfare of all our employees is of paramount importance to FGV and to me personally," FGV's chairman and interim CEO Datuk Wira Azhar Abdul Hamid said.

However, NGOs called on fmcg companies to stop sourcing palm oil from the Malaysian company.

"Big brands like Procter & Gamble are profiting from FELDA's modern-day slavery practices and must be held accountable," said Fatah Sadaoui, palm oil campaign manager for global consumer watchdog oprganisation SumOfUs.

Procter & Gamble, which also has a joint venture with the Malaysian company, insisted it was committed to responsible sourcing of palm oil, which included respecting human and labour rights.

"We take these allegations very seriously and are reaching out directly to RSPO and FGV to understand the details of this matter," it said.

"Our Business Partner Guidelines establish clear expectations of our direct business partners, including an expectation to respect internationally recognised human rights, comply with all applicable laws and conduct their business ethically and responsibly."
Unilever had not commented at time of publication.