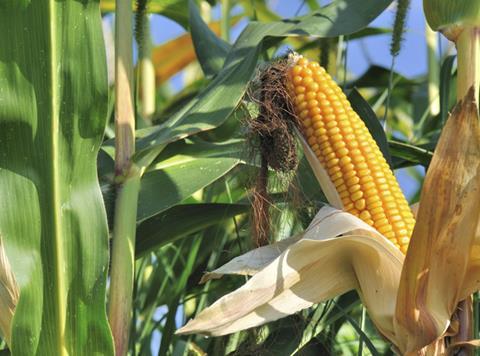 Soy, corn and wheat are set for further price hikes in 2021 as poor weather and governmental stockpiling continue to put pressure on supplies, Rabobank has warned.
This year has already seen significant price rises in agri-commodities, with wheat prices in London at their highest since 2018 and soybeans recently hitting a four-year high. Despite the potential easing of the impacts of Covid through the course of next year, food inflation is expected to remain.
Wheat is particularly vulnerable to current global weather patterns, said Rabobank's report. Russian wheat supplies are one of the bank's "biggest concerns" with a potential lack of snow cover leaving wheat vulnerable to cold weather this winter, while the La Niña weather event is already causing dryness across Argentina and the US.
"The food sector will have to pay a higher price for flour and products related to the wheat side of things," said Stefan Vogel, Rabobank's global strategist and head of agri-commodity markets.
Sugar prices rose in 2020 despite falling demand and increased production with bullish speculative activity and the lowering of Chinese import tariffs leading to an "incredible price recovery". However the impact of these factors is expected to lessen, leading to a downturn in price early next year.
Government concerns over food inflation have led many to start stockpiling goods. China has imported huge volumes of corn and soy this year – almost doubling its corn imports on 2019 – while Ukraine was also quick to set grain export quotas earlier this year.
The extent to which China continues to hoover up global supplies, as well as its future trade relationship with the US, will be another key factor.
"The volatile relationship between the US and China has resulted in much uncertainty for agri-commodity prices," said Vogel. "A question mark remains over how robust this relationship will be under the new administration."
In the UK, the threat of a no-deal Brexit continues to loom over food prices. A report this month by Mintec found every food category in its Brexit food price index had increased since the start of the transition period, with the imposition of tariffs under a no-deal threatening to drive this even higher.