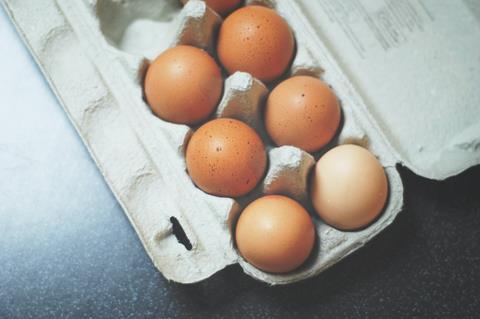 The majority of major food companies across the globe have made progress towards sourcing eggs from cage-free sources, Compassion in World Farming's annual EggTrack report has found.
Out of 210 producers, retailers and foodservice outlets, 134 (63%) were found to have moved closer to commitments to have completely cage-free supply chains by 2025.
However, the report said companies with a global reach, such as McDonald's, Subway and Burger King, had not extended their regional commitments across their entire global supply chains.
UK retailers were largely found to have made strides towards the 2025 target, with Morrisons having already met its shell egg cage-free commitment ahead of its own 2022 deadline. The supermarket reported 39% progress on its commitment for egg products and ingredients.
Aldi reported 64% progress on shell eggs, while Tesco was said to have added a 2025 cage-free commitment for egg products/ingredients for the UK, this year. Lidl UK had moved to 60% in terms of shell egg products but did not yet have a commitment for other products containing eggs.
Asda was criticised for not sharing its policies in the public domain, something the retailer denied.
Sainsbury's and Waitrose already operate cage-free supply chains.
Compassion's director of food business, Tracey Jones, called on all companies, particularly those with a worldwide presence, to commit to going cage-free.
"This year's report shows that although progress has been made, which is remarkable against the backdrop of the coronavirus pandemic, there is still considerable work to be done," said Jones.
"Companies are leading the way on a cage-free future but building a supply chain capable of meeting the 2025 demand for cage-free eggs will take time and cooperation between producers and purchasers. It also requires investment into well-designed systems if we are to deliver the expected welfare benefits that can stand the test of time for consumer acceptability."
The news comes after Tesco, Tyson Foods and Hilton Food Group signed up to join the industry-led Global Coalition for Animal Welfare.
GCAW was set up two years ago by seven businesses, including Unilever and Nestlé, in a bid to address systemic barriers to improving animal welfare and generate progress on key welfare issues associated with laying hens, broiler chickens and pigs.