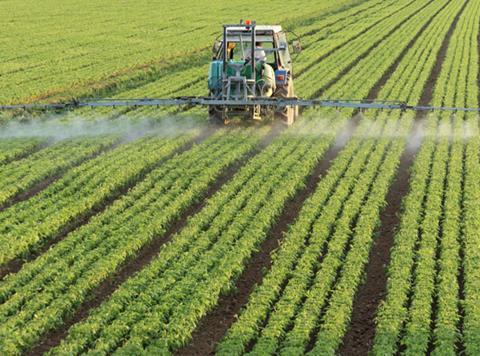 Norwegian fertiliser giant Yara said it was "temporarily curtailing" production at its factories in France and Italy, citing a recent spike in gas prices which this week also forced Austrian rival Borealis to cut output.
Yara stated its Europe-based ammonia and urea production sites were "expected to be operating at approximately 45% of capacity" by Friday.
The price of gas, which is needed to make synthetic fertilisers, has soared in the wake of the invasion of Ukraine by Russia, Europe's biggest source of natural gas and before the war a lynchpin of global fertiliser supplies. Both nations are also major sources of wheat and corn and Ukraine provides almost three-quarters of sunflower oil exports.
The war and Europe's retaliatory economic measures have had "a big impact on fertiliser supply chains", according to a report by Thijs Geijer, senior economist at Dutch bank ING.
ING analyst Warren Patterson added: "The issue with Russia which is concerning markets is the self-sanctioning we are seeing with Russian commodities The risk of additional sanctions against Russia appears to have made buyers reluctant to commit to Russian supply."
With supplies tightening, industry body Fertilizers Europe this week said the European Union "must act decisively to reduce the dependency on Russian raw materials and fertilisers".
According to Independent Commodity Intelligence Services (ICIS), Russian ammonia made up "around 20% of the global seaborne merchant market each month".
"Curtailments could potentially lead to higher food prices and shortages", ICIS warned, with the world's longest ammonia pipeline running from southern Russia through the warzone to the closed Ukrainian Black Sea port of Yuzhny.
The warnings came after Russia's Ministry of Industry and Trade recently restricted the export of some fertiliser and fertiliser ingredients. Charles Archer, financial analyst at trading firm IG , said the tight supply situation had been "compounded by insurers who are refusing to cover Russian exports for fear of a fututre embargo".
The British Meat Processors Association this week said ammonium nitrate – of which Russia was the source of two-thirds of global supply prior to the imposition of Russia's export ban – had "soared in price from around £200 per tonne to £1,000 per tonne over the last couple of years".
Fertiliser prices had been climbing long before the war and were by early February triple those seen in early 2021, according to AHDB, which in a separate report said the cost of fertiliser had "increased exponentially during the autumn, doubling in price over the space of three months".
Producers, including Borealis, were forced to cut production temporarily in September due to surging gas prices.
"If British farmers can't source fertiliser, or if it is too expensive to buy, this will become a big problem very quickly" and "drastically reduce the UK's capacity to grow crops and rear animals", a spokeswoman for the BMPA warned on Thursday, echoing Yara boss Svein Tore Holsether's recent warning that a global food crisis would follow a fertiliser shortage.
"At a time when countries across the world are placing export bans on the food and feed they produce, alternative sources of food will become harder to find and more expensive", according to the spokeswoman.
She said the government in the UK needed to prioritise domestic food production and "move to more of an emergency footing" in response to the crisis, which threatened further hikes and shortages after global food commodity prices hit a record high last month.
Ireland's agriculture minister Charlie McConalogue said last weekend that the country's farmers would be asked to grow grains to shore up domestic food supply, potentially diverting some farmers away from export-oriented production.