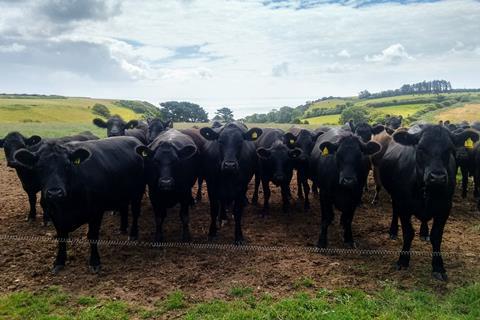 UK consumers remain underinformed about the methods and animal welfare standards applied to livestock in the UK food supply chain, new research from YouGov has suggested.
However, shoppers have indicated they wish to be provided with more information through on-pack labelling.
In a survey of 1,652 GB adults, 74% believed free-range systems were the most commonly used on UK farms, with another 60% thinking animals are frequently kept in cages on farms.
Meanwhile, when asked about dairy farming, close to half (47%) of respondents said they did not know how often the separation of calves from dairy cows happened on UK dairy farms, with 27% thinking calves stayed with their mother until weaning age frequently or fairly often.
But the majority (55%) of consumers supported the idea of labelling meat products to indicate how the animal had been raised and slaughtered, suggesting a desire for greater knowledge on farm practices.
"YouGov's latest results on UK farming practices show that the British public are largely unaware of the methods, conditions and practices that occur on UK farms with high proportions of respondents saying they did not know when asked," said political research executive at YouGov, Sarah Prescott-Smith.
"However, the majority of Britons say they believe that UK farms have high animal welfare standards with almost eight in 10 saying they believe standards are high or very high, but with the bulk of these accepting there are still some bad cases."
In response to YouGov's findings, the NFU said animal welfare was a "top priority" for all British farmers.
"We know the British public really value the high animal health and welfare standards in this country," said NFU head of food and farming, Phil Hambling.
"Back in June, more than one million people pledged their support for high welfare British food and farming production by signing the NFU's petition urging the government to ensure future trade deals do not lead to an increase in food imports that would be illegal to produce here. Systems labelling can sound appealing but high animal welfare is a product of professional husbandry that British farmers employ and this is recognised in Red Tractor standards, unique to the UK."
The YouGov polling also included research on specific methods used on pork and poultry farms, which consumers also appeared to lack knowledge about.
In the UK, it is common for pigs and poultry to be stunned with carbon dioxide in slaughter. But this practice was one which Brits were least likely to think happened a lot or a fair amount (14%), and similarly the practice that most were uncertain about (78%).
Additionally, a vast majority of Brits (62%) were unsure how often beak trimming occurred. Beak trimming is considered common practice in the UK, but just a quarter thought it happened a lot or a fair amount with 12% thinking it happened rarely, or not at all.