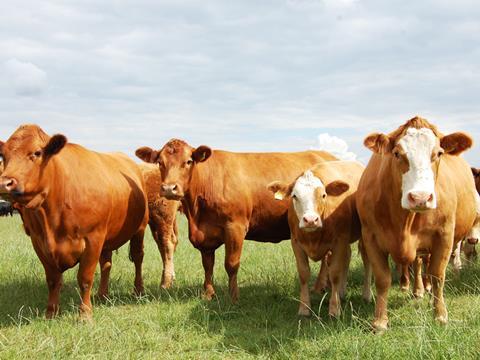 The government should give the go-ahead to mobile abattoirs to protect future supplies of locally produced meat, a new report from the Sustainable Food Trust has urged.

Demand for local meat has surged in recent years, but supply has been hampered by a lack of local abattoirs, according to the report A Good Life and a Good Death: Re-localising farm animal slaughter.

A third (33) of the UK's 96 small abattoirs closed between 2007 and 2017, with a further two closing so far in 2018, the report found. The "disproportionately high burden of regulation imposed on small abattoirs" and negative profitability of the meat sector meant many small businesses were stretched to their limits, it claimed.
The closures were threatening to put some small producer retailers such as farm shops out of business due to the higher costs of transporting livestock to the nearest suitable slaughterhouse, the report warned, and could threaten future supplies of locally sourced meat in some areas of the UK.
Proposing mobile abattoirs similar to those launched in Sweden in 2014 as a potential solution, the SFT called on the government to "work constructively with interested parties" to make on-farm slaughtering possible.

It also urged the government to set up a task force to develop solutions to ensure the survival of the UK's remaining small abattoirs and make the issue a matter of "practical policy" across all departments and agencies.

"Local abattoirs play a vital role in all rural communities where farm animals are kept," said Richard Young, SFT policy director and co-author of the report.

"When they close, both animals and meat have to be transported much further. This is bad for animal welfare and bad for the environment. It also threatens the ongoing renaissance of local food cultures."

The SFT also called on the government to re-evaluate standards for abattoirs that have a low throughput and no intention of exporting meat to reduce the regulatory burden on smaller businesses.