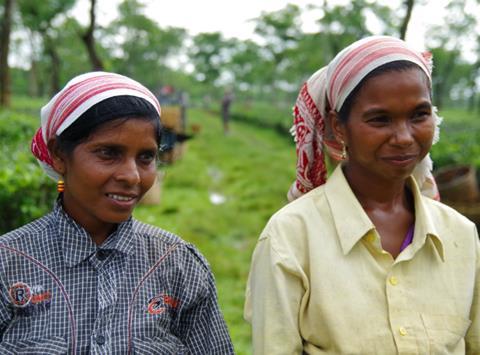 Twinings has extended its partnership with Unicef for five years, with the aim of improving the lives of children and women living on tea estates in Assam, north-east India.
This new phase of the collaboration, which began in 2010, will focus on the most vulnerable women and children living in Twining's 63 Assam tea gardens.
Funded by Twinings, it will promote a protective environment in which adolescent girls and boys are encouraged to stay in school, while ensuring women and younger children have access to quality health services and social protection schemes.
Part of Twinings' larger Sourced With Care global sustainability initiative, the Unicef programme will work with tea producers and local government on setting up healthcare staff and child marriage prohibition officers, promoting kitchen gardens, improving sanitation and hygiene practices, providing life skills education for adolescent girls, and supporting community-level organisations.
Assam contributes more than 51% of India's tea production. The region's tea estates have a population of around 350,000, with half of women and girls of stunted growth and 96.7% anaemic. Maternal mortality, undernutrition and low learning levels are common, as are early marriage and poor education. This leaves children vulnerable to exploitation, trafficking and abuse, Unicef warned.
The UN charity's tie-up with Twinings, centred on nutrition, empowerment and child protection, has so far improved the lives of about 34,000 young women. The latest phase was "even more ambitious", said Twinings CEO Bob Tavener. It aimed to create "long-term, tangible change for the communities living and working in the region, and is an important part of driving positive change for the communities from which we source around the world."
Mike Penrose, executive director of Unicef UK, said that by renewing its funding for the charity's work in Assam for a further five years, Twinings had "once again proven that it is determined to play its part in helping solve the problems faced by tea communities".