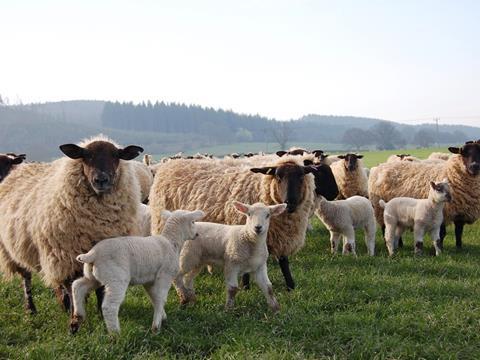 The price of food imported from Europe will rise sharply under the UK's new tariff regime announced on Tuesday, if the government fails to reach a post-Brexit trade deal.
Foods including beef, lamb and poultry will retain high tariffs from all countries with which the UK does not have a preferential deal at the end of its Brexit transition period, according to the new plans announced by international trade secretary Liz Truss.
While the government will hope the move settles concerns about a rush of cheap imports post-Brexit, it has increased the risk of supermarket price hikes if the UK fails to reach a trade agreement with Brussels.
"Consumers have become accustomed to a huge variety of affordable food thanks, in part, to tariff-free imports from the EU," said Helen Dickinson, CEO of the British Retail Consortium.
"Unless a similar agreement is reached in the next seven months, imported agricultural products will be subject to new tariffs, raising costs for consumers."
Aodhán Connolly, director of the Northern Ireland Retail Consortium, said the UK's tariff schedule "doesn't inspire confidence for Northern Irish consumers".
"While consumers may benefit from lower tariffs on non-food goods such as household appliances, any benefits in non-food are completely outweighed if we don't secure a good EU deal."
Ian Wright, CEO of the Food and Drink Federation, said the UK's tariff announcement could provide vital leverage in the ongoing negotiations with the US by making clear the default duties if no agreement is reached in these talks, but a European trade deal was still of the upmost importance.
"It is vital the UK secures a trade deal with the EU before the end of the year to avoid serious damage to manufacturers and for consumers," he warned.
Some sectors said the government ignored advice that tariffs could further punish businesses currently suffering through the closure of pubs and restaurants. The government must "remove the burden and costs on UK businesses and allow them to be more competitive to aid the UK's economic recovery", said Miles Beale, CEO of the Wine and Spirit Trade Association.
Last year the trade department proposed eliminating tariffs on 87% of products as part of no-deal preparations. Now, the government is aiming for 60% of trade to be tariff-free, with the figure due to rise as more deals are struck.
"Our new global tariff will benefit UK consumers and households by cutting red tape and reducing the cost of thousands of everyday products," said Truss.