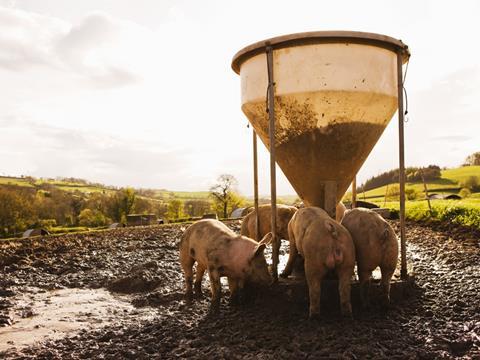 Waitrose has become the first UK supermarket to introduce responsibly sourced non-GM soya animal feed from Europe, marking a "beginning of the end" of the last large-scale use of GM crops in the UK, according to the Soil Association.

The retailer said it had begun the process of phasing out soya for animal feed from South America - which can often come from GM sources.

It has been replacing it with sustainably sourced and GM-free soya for animal feed from Europe, with the first shipment grown in the Danube region and delivered to its dedicated pork supplier Dalehead Foods last month.

This shipment immediately accounted for 25% of the soya in its pork supply chain, with this proportion due to increase over time, said Waitrose. It would "lower the risk" to its supply chain as demand for South American soya from the developing world increases.

The retailer's own-label eggs, chicken, turkey, New Zealand lamb (including frozen in own-brand ready meals) and farmed fish were already fed diets that did not contain protein from genetically modified sources, it said.

Waitrose intends to source 100% of the soya in its supply chain from sustainable sources by 2020.

The commitment was the result of three years' work by Waitrose's agriculture team, said MD Rob Collins.

"It fits perfectly into our strategy to improve our supply chain security by sourcing animal feed from raw materials grown at home or within the UK and Europe," he added. "This is an example of Waitrose working with our supplier groups to deliver a real benefit to our farmers, our global environment, our business and our customers."

The move was welcomed by Soil Association policy director Peter Melchett, although he noted other retailers had yet to make similar commitments, with all UK supermarkets still selling meat and dairy products from animals fed on imported GM soya and GM maize - which they are not required to label under EU law.

"GM soya from Latin America is linked to rainforest destruction, so sourcing non-GM soya from the Danube region, and using more UK-grown protein crops, is good for the climate, good for UK farmers, and good for consumers. We expect other retailers to follow Waitrose's lead," Melchett said.