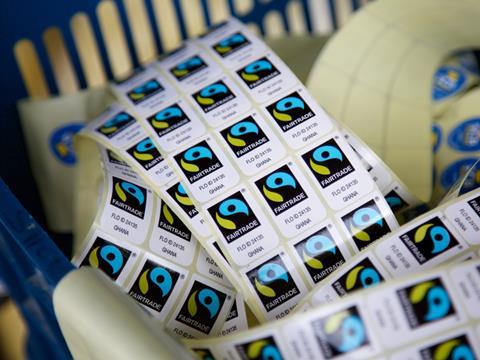 Waitrose has upped its commitment to Fairtrade as Sainsbury's faces heat for pulling away from the scheme.
All 46 of Waitrose's own-label tea products will be Fairtrade-certified by October, the retailer announced today – up from 43 today.
The commitment comes after Sainsbury's faced protests at its agm last week for backing away from Fairtrade. Campaign groups gathered outside the meeting in London to rally against the launch of its in-house Fairly Traded scheme, which started with own-label tea and could eventually be rolled out more widely.
In a statement on Monday (10 July), Waitrose said the wider rollout of the Faitrade mark would "clearly symbolise" that farmers benefitted from "good working conditions, a fair deal and funds to spend on their local community".
It also stressed farmers could choose how to spend the premium – which has emerged as a point of contention in the Sainsbury's scheme.
Under the Fairly Traded scheme, farmers will instead need to develop strategic action plans and present them to Sainsbury's, which will provide "tailored advice, data and practical support".
Rupert Thomas, commercial director at Waitrose, said its customers were "extremely loyal" to Fairtrade. "We're proud supports of the Fairtrade Foundation and have seen first hand their strong track record of supporting farmers who most need it," he said.
Waitrose currently stocks 250 Fairtrade-certified products, including sugars, chocolate and bananas.