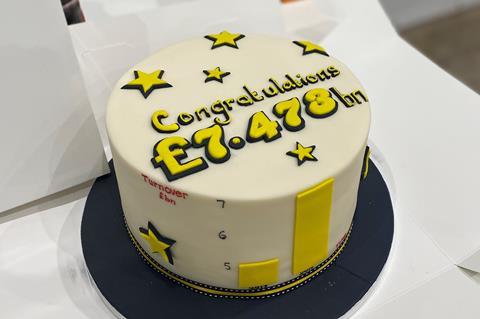 Wales' food and drink sector hit a record turnover of £7.47 billion in 2019, helping it smash the Welsh Government's target of £7 billion by 2020.
Chair of the Food and Drink Wales Industry Board Andy Richardson said the sector had achieved "30% growth since 2014" – when it set its £7 billion target – as a result of "real collaboration between the Welsh government and industry". The sector's performance showed it was "on the right track to success", he added.
Princes Group's soft drinks facility in Cardiff and Hensol Castle's new craft gin distillery were both described as "prime examples" of a "small country doing great things", said Welsh environment secretary Lesley Griffiths, and provided "essential jobs and infrastructure". Both companies have received funding from Welsh Government to grow their business.
The drinks industry makes a significant contribution to the Welsh economy, with a turnover in excess of £800m, a Welsh retail sales value of over £950m. It employs more than 1,200 people.
The Welsh food sector's bi-annual BlasCymru/TasteWales exhibition will return on 10 and 11 March next year at the newly built International Convention Centre Wales in Caerleon near Newport.
Building on the success of its 2019 event, which generated over £6.2m of new business deals and almost £22m in additional potential new business, the exhibition will be the third event of its kind.
Over 190 trade buyers attended last year's show and had the opportunity to network with over 100 Welsh food and drink producers. The event attracted international visitors and buyers from 18 countries across Europe, North America, Middle East and the Far East.