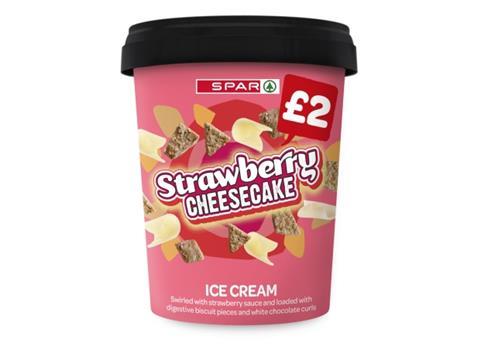 Spar is expanding its summer ice cream range to include new price-marked tubs and handheld lines.

The lines, which will be introduced this month, include four new 480ml ice cream tubs at a £2 price point. Two new handheld ice creams - Belgian Chocolate ice creams and Strawberry Cones - are being introduced at a £1 price point.

The range offered consumers "tremendous value for money", said UK MD Debbie Robinson.