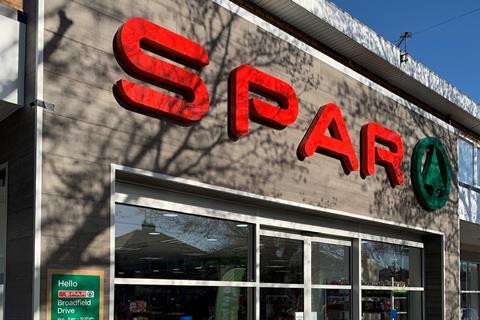 Independent family Spar business Lawrence Hunt has decided to temporarily close its stores from 10pm in line with the hospitality curfew in order to avoid antisocial behaviour from customers.
The retailer had already been experiencing conflict with customers who found it "ridiculous" to have to wear masks in store after not needing one during their evening at a pub or restaurant.
MD Kevin Hunt told The Grocer he felt the situation would only worsen now customers have to cut their evenings short following the latest announcement on the hospitality sector.
"It's not a business decision, it's just a sensible decision," he said. "We should not be in the firing line after 10pm."
"We know we're going to lose a significant amount of money as we would get even busier now after people will be thrown out from bars and restaurants at 10pm.
"But we're prepared to sacrifice that to not get involved with any antisocial behaviour in the stores."
We have decided from tomorrow to temporarily close all our Hunts stores at 10pm in line with pubs & restaurants closing. Some stores were already experiencing problems with customers later in the evening and we don't want to expose store colleagues to any unnecessary risks.

— SPAR Lawrence Hunt (@lawrencehunts) September 23, 2020
The family-run business has 26 stores spanning Lancashire and Merseyside of which some already close at 10pm.
But Hunt has decied on a 10pm closure for the 12 stores that usuallly stay open until 10.30.
"I'm sure there's extra business to be had, but we've just not looked at that as an apportunity, just a possible problem and flashpoint.
"Ninety-nine per cent of people are wearing masks, but the ones that aren't are horrible people. They tend to be on some sort of protest and don't agree with government policy."
Hunt said usually openings times may not resume until next spring.
"Rules are changing all the time. Like everything else, we're playing it day by day, week by week, depending on government advice."
Spar UK MD Louise Hoste said: "Spar is an agile business which supports independent retailers. We will continue to work within the framework the government provides and we will do all we can to support our independent retailers who need to make decisions on store opening hours based on the locality they operate in.
"However we are very concerned about the social impact the changes in hospitality hours will have on independent retailing in certain regions and we are urging the government to provide extra policing to support store staff who may encounter in-store abuse."