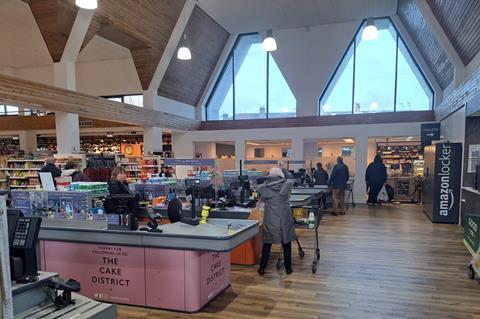 Booths is stripping out self-service checkouts as it seeks to double down on its reputation for customer service and premium store experience, The Grocer can reveal.
The high-end grocer is in the process of removing the technology from all but two of its 27 supermarkets. It is planning to increase the number of manned checkouts and pay points across its footprint as part of its ongoing store renovation programme.
It runs in direct contrast to a wider shift across the industry over the past few years, which has seen supermarkets gradually replace manned checkouts with banks of self-service tills in stores.
Supermarket executives claim the shift has helped them to cut costs, and speed up the time it takes to serve customers. However, many shoppers have expressed frustration at the trend, which some claim detracts from overall service levels.
"We're not great fans of self-checkouts," Booths MD Nigel Murray told The Grocer. "We pride ourselves on great customer service and you can't do that through a robot."
The regional supermarket first began introducing self-checkouts into stores six years ago as a way of helping to manage its wage bill and increase efficiency, Murray said.
However, he said the technology could be problematic and overall detracted from the enjoyment of shopping at Booths.
Customers having to wait for a store colleague to visually ID them when buying alcohol, or issues with checkouts registering the correct items or weights were some of the downsides to the technology he gave.
Despite the wider pushback, it "made sense" to keep the technology at two of Booths' busiest stores in the Lake District – in Windermere and Keswick – as these could get "quite busy" if a large number of tourists turned up during a short time period, Murray said.
Booths has been putting more hours into stores
Family-owned Booths has been adding more hours back into stores over the past couple of years as it doubles down on its reputation for high service levels, and quality local produce as its key competitive edge during the cost of living crisis.
"If the competition are driving prices down, we will drive quality," Murray said.
The wider store development programme includes plans to expand its counter format – which includes meat, fish and cheese - into new categories. As part of the new formats, Booths has added separate pay points at counters to improve customer choice. The new points will also ease the burden on the front of checkouts as customers will be able to spread their payment around the store.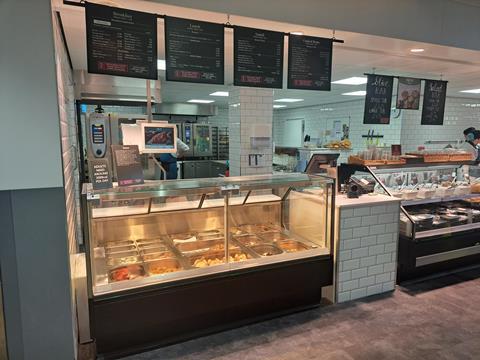 Booths has also begun the rollout of the latest iteration of its Cafe 1847 hospitality concept across all stores.
The high-end supermarket saw profits and sales fall during the year to March 2023. However, Murray said a significant part of the profit fall was due to an extra 53rd week of trading during the previous financial year.
Margins also fell as it absorbed higher wage costs, increased in part by the fact it increased headcount, Murray said.