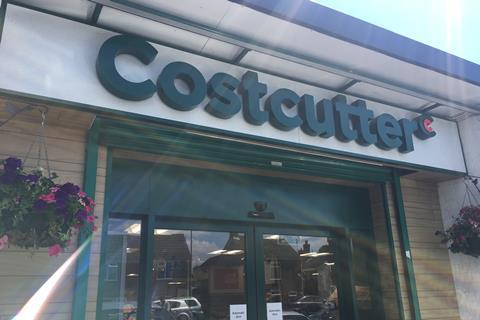 Costcutter is set to roll out a major change programme allowing its retailers to refurbish their stores based on the symbol group's Shopper First insight.

The Bibby-owned group unveiled the second phase of Shopper First last week at it Expo in Harrogate last week, with a focus on five core aspects it has called Shopper First: Five to Thrive.

Costcutter said these were broader and deeper shopper insights, using data from CACI, Him and Nielsen; advice on brand engagement with local shoppers; detailed space guidance; category and range advice that is continuously updated throughout the year; and advice on store execution through point of sale, technology and staff training.

The symbol group is set to send retailers their updated Shopper First dashboards containing updated information about shoppers in their specific trading area in the next few weeks, while the store transformation programme will kick off later in the year.
"Shopper First: Drive Five to Thrive is at the heart of our mission to help independent retailers thrive. In today's competitive trading environment, that's about understanding the market and responding to shoppers' shifting expectations," said Costcutter marketing director Sean Russell.

"We have already proved that Shopper First empowers our retailers to drive growth for their stores, but we felt there was more we could do so that all of our retailers are maximising their opportunities for generating incremental sales and profit. That's why we have made a considerable additional investment in the programme so that our retailers can accelerate their business growth."