Have you switched to LED lighting in your store?
● Yes 26%
● No 71%
● What is LED lighting? 3%
If no, are you planning to switch to LED lighting in the next 12 months?
● Yes 18%
● No 59%
● Possibly 23%
If no, what is stopping you using LED lighting?
● Cost of the LED lights 71%
● Performance of LED lights 4%
● Don't know how 5%
● Don't have time 20%
Do you know by how much you would reduce your energy bill if you used LED lights?
● Up to 40% 89%
● Up to 60% 8%
● Up to 80% 3%
● Up to 100% 0%
If you could get payback within 36 months to do so, would you Switch the Lights?
● Yes 59%
● No 41%
On the face of it, switching in-store lighting to LED bulbs is a no-brainer because it saves even the smallest stores money - and plenty of it.
According to the experts, LED bulbs can consume up to 90% less energy than regular lightbulbs. And with business rates continuing to drag them down, there aren't many businesses that wouldn't welcome a generous reduction in their utility bills.
Yet according to our barometer, only 26% of independent retailers have switched from traditional bulbs to LED. So what is stopping the rest of them?
Cost is the number one issue. The majority of independent store owners questioned - 71% - said the cost of LED lighting was the biggest reason they didn't want to switch to an LED alternative.
That high number suggests switching to LED lighting is prohibitively expensive, but while it has been for many years, at least in terms of upfront cost, there is no question the cost of LED is coming down, mirroring Moore's law in the semiconductor industry.
"LEDs are becoming more economical as the choice of supplier and technology increases," says Sam Stageman, head of sales at Minimise, which offers clients a range of energy efficiency technologies, products and services.
"Electronic components naturally decrease in cost as the technology improves, and LED lighting is no different. So the technology has become much more affordable, and the break-even point to make it viable is much lower than even a year ago."
Industry veteran Stephen Dixon, head of sales at TCP, estimates that "in the past three years, we've seen a retail price decrease of around 44% and an increase in brightness by 40%," he says. "In 2012, a consumer used to purchase a 20w equivalent candle (200 lumens) for £8.99. Today you can purchase a 30W equivalent candle (330 lumens) for £5."
However, Stageman also warns that it's not just the falling cost of the bulbs themselves that affects the cost or the ROI period. Retailers need to be careful about the type of LED lighting contract they put in place.
"A supply-only contract does not take into account installation - which can be a significant expense - or ongoing maintenance, although many retailers will need a bespoke solution, even for a retrofit project, which may include product design and manufacture, as well as supply and installation."
Futureproof
However, he says because a bespoke solution is often the best solution, that doesn't mean it has to be expensive. A bespoke project "can be comparable in price to off-the-shelf options" and "savvy retailers will combine design, equipment specification, supply installation and ongoing maintenance and look for a 'single source' supplier for best value."
Another option to explore is LED leasing contracts, to ensure a continuous upgrade of lighting systems as technologies evolve to futureproof investment.
The next highest reason for indies not switching, at 20%, was that they don't have time, suggesting they think its a lengthy, complex operation. However, Dixon says it's now easier than people might think.
"LEDs are becoming more economical as the choice of supplier and technology increases"
"Switching to LED doesn't have to be time-consuming for smaller retailers," he says. "LED is making the lighting category easier to manage. In the past there were three or four technologies, LED, CFL, Eco Halogen and incandescent on shelf at any one time, which made it confusing. With the EU phase-out of incandescent and Eco Halogen in 2016, LED will take more prominence on shelf. The challenge is to educate consumers to adopt LED."
Stageman also points out that LED lamps are available to be retro-fitted into existing fittings, or a new LED fitting could be used to replace the existing ones, adding that some suppliers offer an installation service as part of the deal. "Strategic approaches like this make the whole process a lot easier to stomach for a retailer," he says.
Upfront cost and ROI
Encouragingly for The Grocer's Switch the Lights campaign, despite 71% of indies saying they thought cost was the main reason not to switch, the majority, 59%, said they would switch if the ROI was within 36 months. Stageman says it may not even take that long.
"ROI times are likely to be between two and three years but can be quicker depending on the retailer's opening hours," he says. "Careful monitoring and management of a business's broader energy usage can also achieve improved ROI. This can identify areas of substantial saving which, when combined with LED installation, can make a big difference to the bottom line and can increase ROI dramatically."
There is also often the option to take advantage of energy efficiency projects, which can make an installation much more attractive at board level. "Clients can use the savings made in energy, maintenance and related costs to fund an energy reduction scheme, often with no capital outlay for the retailer and in many cases therefore, allow a scheme to be actioned more quickly than anticipated by the client," he adds.
When you add it all together, the progress made in recent years means even the smallest independent store can now consider LED. "They are incredibly energy efficient, they save you money, create a beautiful light and last an incredibly long time," says Dixon. "Compared with traditional bulbs, LEDs can save you up to 90% on your energy bills. And those energy savings quickly translate into cost savings and ROI."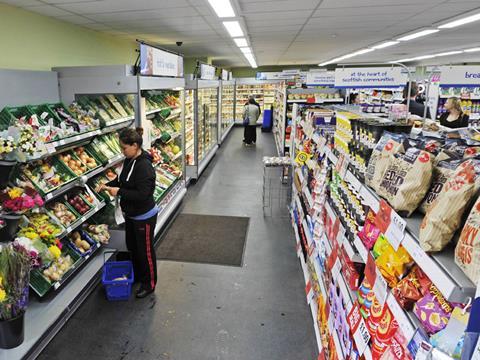 top tips
Investigate financing and funding options available for energy-efficient projects, as LED lighting would qualify
Take a holistic view of in-store energy consumption to reduce usage and boost LED ROI
Consider other contracts besides a supply-only deal. Many suppliers will offer an installation and maintenance package which can offer better value
LED leasing provides another option to switch the lights, and allows you to futureproof your investment