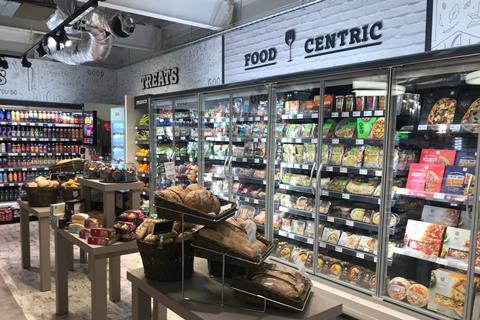 Nisa has received approaches from more than 40 retailers looking to convert to the new Nisa Express format since it launched last month.
The symbol group unveiled the new format for retailers operating in more compact spaces of up to 1,000 sq ft at its Virtual Expo on 20 October.
The format consists of three new store designs – food-centric, forecourt and essentials – which all aim to cater for various shopper trends.
"We will be sharing the options and working with the retailers to support their store development ambitions," said a Nisa spokeswoman.
Nisa said it could not confirm when the Express stores would be rolled out but the store development team were working through the enquiries.
"Given the fact we are currently operating in a pandemic, store refits take a bit longer to organise than they might ordinarily have done," the spokeswoman added.
"But I think it is fair to say we are working with partners to ensure they know the options available to them when it comes to store formats and for those with smaller stores that may suit the Nisa Express format."
The first Nisa Express store was opened by forecourt operator Ascona Group last month at its site in Clophill, Bedfordshire.