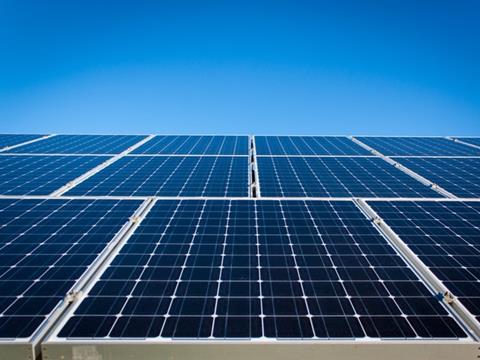 Tesco is set for a major expansion of solar panels on the roofs of its UK stores, as part of its move towards slashing carbon emissions.
The retailer has already put in a series of planning applications for sites and The Grocer understands further announcements are to follow to commit to carbon reductions.
In 2017 Tesco announced it planned to reduce its absolute carbon emissions from 2015/16 levels by 35% by 2020, 60% by 2025 and 100% by 2050.
The solar power expansion also follows the signing of the Paris climate agreement recommendation of a 1.5 degree global warming trajectory.
Eco website Solar Power Portal revealed Tesco stores in Nottingham, Lewisham, Sheerness, Martlesham and Yeovil were among the stores planning new solar roofs and that Tesco had partnered with Push Energy and financier Macquarie for the programme.
In 2017 Tesco said it was moving to "tougher science-based carbon reduction targets for its stores and distribution centres to help combat climate change".
"As citizens and members of the community, our customers and colleagues expect Tesco to play its part in caring for the planet."
A Tesco spokesman declined to comment on its latest plans.