Tout's three forecourt convenience stores – full of local produce and eye-catching merchandising – earned it the Independent Retail Chain of the Year award at the Grocer Golds 2023
Grocer Gold Award winner Tout's is hard to pigeonhole. In July, it took the title of Independent Retail Chain of the Year. But that doesn't fully convey its proposition. For brand director Zena Tout – who runs the operation with husband Jonathan – it's "mostly a supermarket, fairly like a farm shop, a little like a discounter, and nothing like a corner shop".
Looking at its three convenience stores – which sit across three forecourts in Bristol – it's a description that fits nicely. Tout's has everything you'd expect from a store of its size, stocking everything from food to go to premium BWS. Its fresh produce range spans meat, fish, bread and cheese, with the aim to "prime shoppers into feeling this store is all about fresh food".
But a focus on local produce is its real point of difference – one that makes it a foodie experience, rather than your typical convenience store.
The starting point for that ethos came when Tout's moved to an independent fascia in 2020, as part of its switch from Budgens to Nisa. Alongside a greater depth of range, complemented with Co-op own-brand products, the new supply deal gave Tout's the freedom to build a brand "that was completely ours".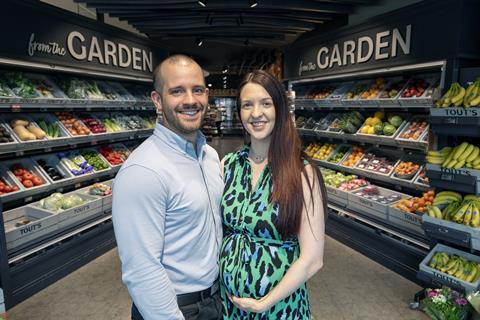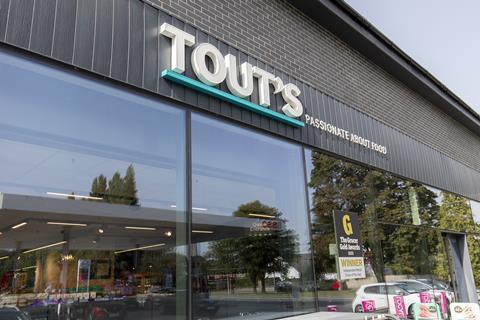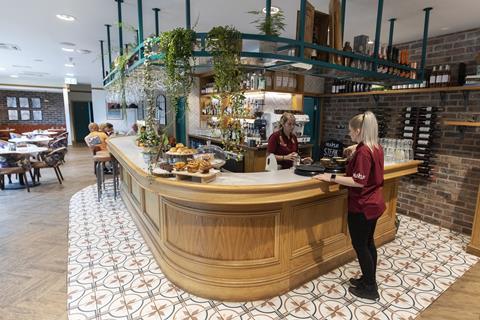 That identity goes well beyond the sign above the door, says MD Jonathan Tout. "It's about our food knowledge, service, and how products look on shelf."
Its flagship store in Cleeve embodies those values. The 4,100 sq ft store boasts around 5,000 products. Of these, 700 are from local suppliers, carefully picked from Bristol and Somerset county postcodes.
That local range makes up 17% of the store's sales. Those sales are encouraged through in-store cues such as a pink 'local' label on selected products, and displays that are carefully designed to appeal to a foodie audience. Its Bakers of Nailsea meat bay, in particular, is a real eye-catcher. It is rimmed with Himalayan rock salt as a reference to dry-ageing salt chambers.
"We wanted to highlight certain sections of the store with visual merchandising and theatre so they really popped," says Zena.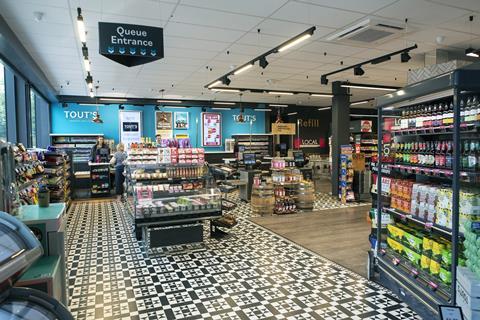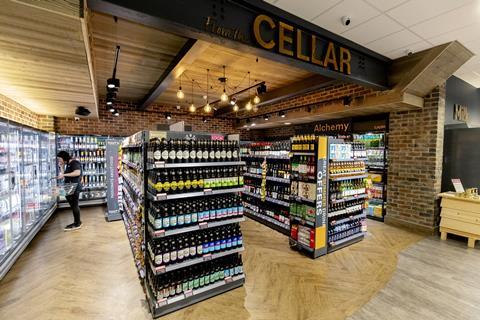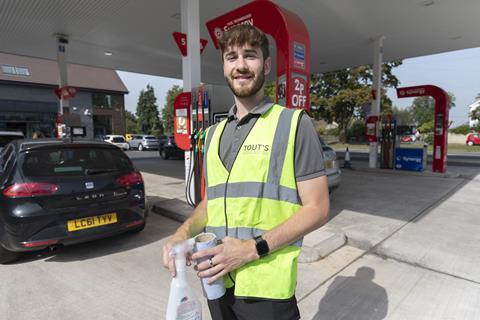 Value offer
All this sounds very premium. And Tout's is proud of its focus on quality. However, it is also conscious of the cost of living crisis.
As such, it launched its independent 'price lock' initiative in December whereby it freezes 200 products, primarily across its Nisa range, every three months.
It's now looking to expand that work. Alongside Nisa, it works with discounter wholesaler SOS – and it's looking to stock Booker's Euro Shopper range to keep "our business relevant in the changing market".
Another string to its bow is the Tout's loyalty scheme. The programme, which gives users points and instant offers, such as 2p off per litre of fuel or 10% off Thatchers cider every Friday, now has over 30,000 members.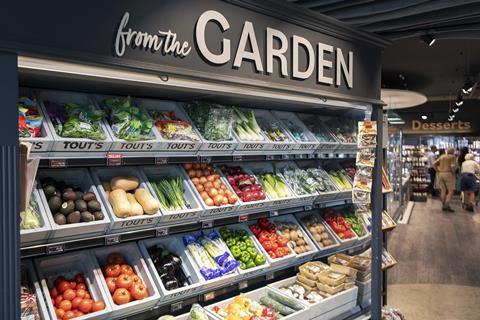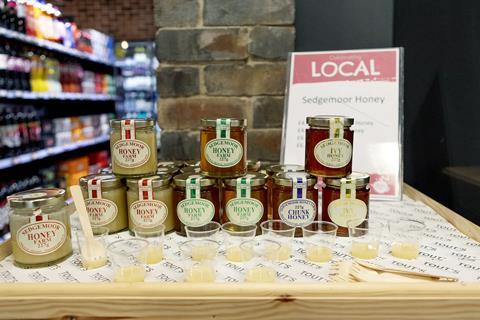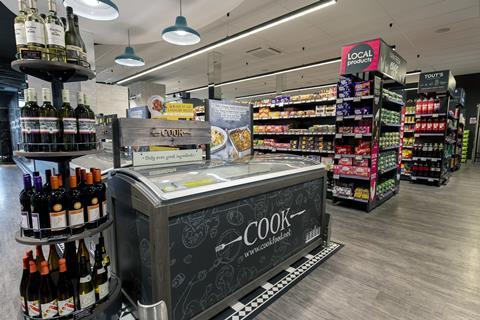 "It makes the store appealing to each person individually because they can get discounts in the places that matter to them, without having to make the whole place super cheap," points out Jonathan.
The insight highlights the deep understanding Tout's has of its customers. Empty nesters are its biggest spenders, Zena says. This demographic tends to seek meal solutions for that night, or scratch cooking ingredients. "This group of customers are more time and money rich," she says.
Commuters are another key demographic for Tout's, given its stores are in forecourts. That makes food to go an important mission. Tout's caters for these shoppers with prepped lines like granola and pasta salads – and goes the extra mile at its Cleeve site with freshly cooked items such as hash browns and mac 'n' cheese, prepped next door at its Maple restaurant.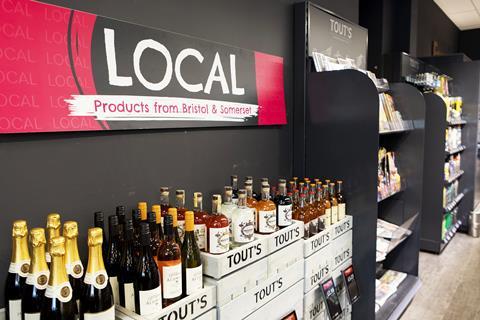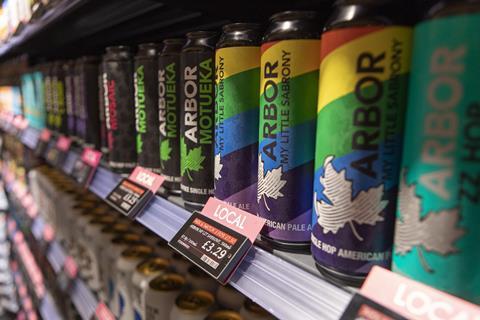 All of this has helped establish food as the site's main selling point – 75% of customers at Cleeve come for the shop, Tout's says.
But the retailer is also thinking more widely. It recently hired forecourt attendants who will fill up cars, check tyre pressure and top up screen wash.
It's this kind of innovative thinking that earned praise from the Grocer Golds judges. As they summed up, Tout's is "a small retailer that acts like a big retailer, with the heart of an independent".