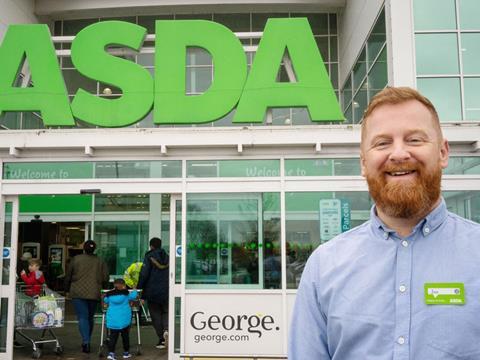 How did you get into retail? I started as a trolley boy at this very store 21 years ago. It was a part-time job while I was at university but I got the bug for retail. I got a supervisor's position and then went on a leadership development programme.

What do you like most about working in retail? It's the excitement of selling and providing great service. This week is a great example with it being Halloween. The place is abuzz especially as with 65,000 customers a week we are one of the busiest in East Yorkshire.

What are going to be the big hits of the festive season? I think the range we've got is really strong but the big trend, as my five-year-old daughter would tell you, is anything unicorn. We have practically every item you can imagine in store that has a unicorn version. We've even got a unicorn gin.

What is your favourite food and drink Christmas item? We have an Extra Special gingerbread gin liqueur, which is £12 for a 50cl bottle. It actually shimmers with gold, but I'm assured it's really good gin as well.

Do customers in Hull act like the age of austerity is over? I feel my customers are optimistic. They are still keeping an eye on their budgets, but even in the budget trolleys there are higher-end items in there. And if I'm selling gin by the pallet-loads it must be telling us people are optimistic.

How do you keep up morale amid the stories of up to 2,500 job cuts? Morale here is strong but the secret of that is clear communication. When the briefing came out I personally talked to colleagues about the rationale behind it and the fact that this is about adapting the way we do business. My aim is to lose nobody.

Has the store had any physical changes recently? We had a major re-model a year ago. One of the things we brought in was scan and go, which has been a big hit. It now accounts for 6.4% of the shop here.
Winner: Asda Kingswood Retail Park, Hull
Store manager: Jon Tabiner
Opened: 1996
Size: 67,241 sq ft
Market share: 24.9%
Nearest rivals: Aldi - 0.1 miles, Tesco - 2.4 miles, Iceland - 2.7 miles, Aldi - 3 miles
Store data source: Analysis by CACI. Call the market planning group on 020 7602 6000