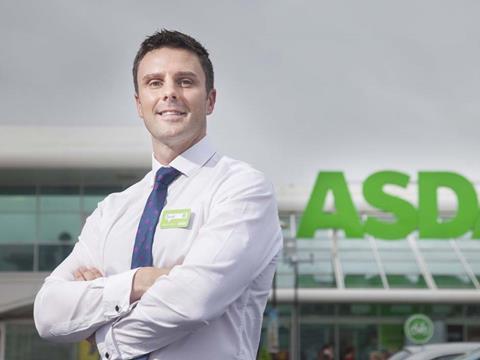 Asda has revamped its meat aisles with black shelving, new signage and grouping by occasion as well as species. Does it work? I think it looks good and makes the aisles look a lot more appealing as well as making it easier to navigate. We've had it for two weeks and customers have received it very well. It's not just about look, though, it's about the quality of the meat being better as well.

Was the own-brand yoghurt recall this week a bit of a nightmare? At Asda we have clear systems in place for dealing with product recalls and it was dealt with very speedily on Sunday night, before we opened again on Monday morning.

How about wonky veg sales? Are they popular in your store? Yes, very. As we are raising awareness people are becoming more and more interested. Customers ask for them when they come into the store and we make sure we are selling them in a prominent position.

And that old bugbear - waste - are you reducing the mountain of food we're not eating? I hope so. Every day we challenge why we are throwing something away and question what we can do to prevent it again. If we can't use it in some way it goes to make renewable energy. A colleague in store works with the community as well and we return things to our depot when we can for recycling.

You have a lot of local competition. Is it cut-throat? Most of the stores nearest to us are convenience, though Tesco and Aldi are bigger. We're very aware of price, and we're more than ­competitive, because customers tell us it's on their minds. They want value, too, and when you compare the service customers get from colleagues here, then they are getting that.

What's your store ethos? Focusing on the basics: great availability, really friendly colleagues and making sure our customers can get to the checkouts as quickly as possible.
Winner: Asda Princess Road, Manchester
Store manager: David Taylor
Size: 63,000 sq ft
Opened: 1998
Market share: 12.5%
Nearest rival: Tesco - 0.6 miles Morrisons - 0.8 miles Lidl - 0.8 miles Aldi - 0.9 miles Waitrose - 1.6 miles
Store data source: Analysis by CACI. Call the market planning group on 020 7602 6000